Empower your front-line retail workers
Are fragmented, outdated tools holding back your team? With Insight and Google Workspace, you'll equip retail associates with powerful tools to modernize workflows, stay connected and drive efficiency.
Talk to a specialist
Google Workspace for retail
Reclaim time and talent with modern, sustainable technologies.
Seamless
Google Workspace is built for flexibility, allowing employees to work from anywhere — on any device — with offline mode, mobile apps and device interoperability.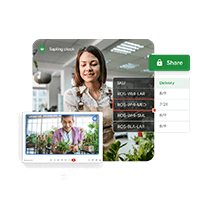 Familiar
With apps your associates already know and love (like Gmail and Google Drive), you'll enjoy easy adoption, fast onboarding and a short learning curve.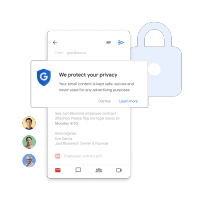 Secure
Google's advanced endpoint management works with both employee-owned and employer-provided devices, preventing shadow IT and protecting your data.
Remove barriers for your front-line team.
Did you know that 70% of front-line workers said technology would help them do their job better?1 Disjointed communication tools and outdated technology hinder success.
Google Workspace will connect your workforce, modernize workflows and improve time management — all leading to a better employee experience.
Accomplish more.
This simple, flexible and secure set of tools will help your front-line employees better collaborate with one another and assist customers. Talk with an Insight specialist to see which plan is right for you.
Streamline onboarding and training.
You can upload the latest product information to Drive, create digital employee handbooks in Docs, embed helpful resources in Sites and onboard new teammates over Meet.
Enhance customer service.
You'll easily locate product and promotion information in Drive, collect employee feedback through Sheets, and empower associates to quickly access answers for customers via group Chats with teammates or managers.
Manage dispersed teams.
Effectively manage information security for outgoing Gmail messages, create dynamic scheduling and task assignments through Sheets, Calendar and Tasks, and digitize product recalls, time-off requests and orders with Forms.
1 Emergence. (2020). The State of Technology for the Deskless Workforce.