Meaningful outcomes delivered through data
Data insights help businesses make more informed decisions and solve business problems faster — with positive impacts for every team across every
line of business.
Maximize the value of
your data assets.
Modern platforms collect, analyze and manage data from diverse sources to harness untapped business potential and grow return on investment.
Quickly innovate products and
services at scale.
Predictive analytics and AI-powered trend forecasting enables you to identify new business opportunities and gain a competitive advantage.
Improve customer
experiences.
Processing customer data allows you to automate inventory management, better understand purchasing decisions and market to your audience more effectively.
Reduce repetitive
tasks.
Automation solutions fill workflow gaps and enhance productivity — so your team can focus on high-value tasks.
Improve efficiency and
reduce human error.
Analytics reveal opportunities to optimize processes and boost performance, all while making your operations more reliable.
Make more informed
business decisions.
Business intelligence solutions provide a comprehensive view of data to answer critical questions and determine the next steps to meet your needs.
Innovation — powered by information
Data alone isn't enough. It takes transforming that data to create the impact, intelligence and innovation that will deliver real value for your organization. The world demands more of your business. And you should expect more from your data.
Guided by technical experts, you'll gain the ability to tackle key business goals with the powerful combination of modern infrastructure, business applications, unified data platforms and AI.
Start your generative AI journey.
Adopting generative AI gives enterprises the opportunity to achieve new efficiency gains — redefining roles and driving growth. We'll help accelerate your generative AI journey with support at each stage, from identifying use cases to developing a solution and establishing a management strategy.
Discover our generative AI capabilities
Modern data platforms, cloud and infrastructure

Use case development, design and solution implementation
Business intelligence and advanced data analytics

Generative AI and natural language solutions

Data analytics estate development/re-development and unification

Big data, data lakes and warehousing

Automation

Security and governance
For more than three decades, we've helped organizations transform their business obstacles into opportunities to accomplish big things.
Explore our case studies, and discover some of our ambitious collaborations.
Financial services firm leans on AI for a 72% surge in new business
When a global financial services firm set out to attract millennial clients and improve customer engagement, it turned to Insight to build an ultra-responsive chatbot — one that unlocked access to an entire generation of new customers.
Steward Health Care reduces operational costs — saving millions per hospital
Using real-time analytics, the team is now able to predict with 98% accuracy patient load out to a week at a time and reduced patient length of stay by 1.5 days. Plus, overall patient experience improved along the way.
Manufacturer reduces tire-related downtime by nearly 50% with intelligent app
With custom code and model development for a next-gen automated tire management platform, this manufacturer is prioritizing safety and reducing downtime. The proof of concept showed real value and scalability across thousands of vehicles.
Major insurance provider reduces monthly cloud expenses by nearly 80%
The organization needed to migrate its complex, legacy SAP® Big Data Service (BDS) data environment by end of year to avoid millions of dollars in post-contract fees and fines. The successful migration to Azure® HDInsight® dramatically improved scalability, visibility and productivity for data teams.
Unlock infinite possibilities with our deep industry partnerships.
Matching the right technology to your needs maximizes the value of your investments. That's why we've cultivated relationships with industry leaders. Our key partners include: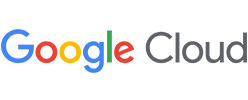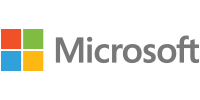 A

ccelerate time to value with a data approach that balances speed and strategy.

Talk to our experts to get started.