Modernize your retail technology.
Retailers are transforming with cutting-edge technology that streamlines the customer journey and enhances operations. We'll help you address critical roadblocks and achieve your goals around:
Automation
Customer experience & personalization
Digital strategy
Device management
Hear from our team
Impress your customers with smart experiences.
Integrating transformative technology into your physical and digital locations will help your business stand out with intuitive and memorable experiences that grow revenue and earn customer loyalty.
Our end-to-end solutions elevate how customers interact with your brand. We'll help you leverage virtual and augmented reality for personalized mobile shopping, implement personalized assistance and pricing, and enable product customization.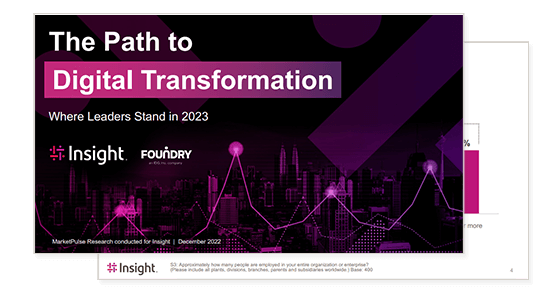 2023 report: You're not alone — roadblocks to innovation
are everywhere.
IT leaders are reporting:
45%
face budget constraints to funding innovation.
42%
face budget constraints to funding innovation.
39%
need to address technical debt resulting from siloed, legacy systems.
39%
have a cultural misadivgnment between IT operations and developers.
Discover what organizations are doing to improve their technology strategy.
More meaningful connections
In the internet age, a customer's first impression is often based on your digital presence. Engaging online experiences can build loyalty and differentiate your business, all while reducing operational costs with increased automation.
Enhanced online shopping
A fast and intuitive digital storefront can increase purchase completion rates and customer loyalty.
Human-centered design promotes:
Relevant content and experiences
Usability and accessibility
Cross-platform functionality
Personalized
shopping
Offers tailored to customer wants and needs will improve relevancy and brand reputation. Use data to provide custom offers through a custom mobile application.
Successful mobile applications can:
Send personalized promotions and coupons
Increase visitor frequency
Boost average cart size
Strengthen customer relationships
Cloud
efficiency
Services like Microsoft® Azure® and Kubernetes® software can streamline application modernization and software deployment, so you stay up to date.
We'll help you support:
Big data analysis
Internet of things devices
Intelligent applications
Level up your digital strategy.
Today, shopping happens anytime, anywhere and from any device. Intuitive digital storefronts are necessary to keep pace.
We'll help you deliver:
Purchases through social media
Selling driven by Artificial Intelligence (AI)
Headless commerce
Building convenience into the heart of your shops
Despite the popularity of ecommerce, physical retail storefronts continue to make up a significant portion of business sales. To stand out from the crowd, you need to integrate modern equipment that gives customers convenience and keeps them engaged.
We'll work with you to incorporate the latest devices that drive brand awareness and customer loyalty — from digital signage that draws shoppers into stores to point-of-sale and checkout machines.
Mobile-first shopping
Today, shopping goes beyond brick-and-mortar storefronts and happens at users' convenience — anywhere, anytime and from any device. We'll help you put the right cloud and data center infrastructure in place to support buying trends, including spikes in traffic and seasonal fluctuations.
Incorporating mobile devices in your business frees employees from traditional, fixed cash registers — so they can facilitate purchases, check stock and serve customers throughout the store. Insight Managed Mobility can equip you with secure and reliable devices to make that a reality.
Get to know your customers.
Offers that are tailored to your customers' wants and needs will improve relevancy and brand reputation. Provide custom offers with accurate data analysis and machine learning — delivered through your custom mobile application.
Our team will help you develop a successful strategy that resonates with your consumers, including:
Personalized promotions and coupons
Customized product recommendations
Tailored assistance and pricing
Creating tailored dining experiences
In food service, it's all about the customer experience. Could your business benefit from iPad® menus or mobile ordering apps? Perhaps you want a tablet-based POS restaurant system. Our IT professionals will help you make a proactive decision.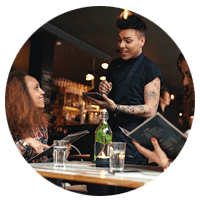 At-table ordering
Empower your patrons to order and pay directly from their tables. It's possible with iPad and Microsoft Surface® at-table ordering.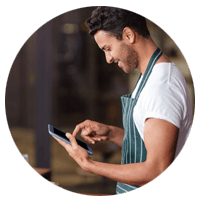 Mobile checkout
Want to reduce the burden on your staff and open tables faster? Mobile checkouts are a rising trend in restaurant technology services.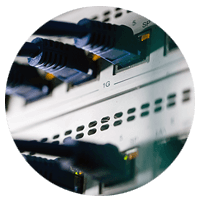 A secure data center
Chain restaurants require unique data center solutions that are safeguarded against intrusions. We'll help protect your bottom line.
Automation in the retail industry
In this fast-paced industry, you don't have time for tedious tasks that bog you down. Automation gives you the ability to streamline processes and free hands, giving you time back to focus on the big picture.
Insight's automation solutions span from inventory management to demand forecasting — driving increased efficiency at each step. We'll work with you to adopt an automation strategy in high-impact areas of your organization.
A retail IT solutions partner with experience
Between managing your existing technology and delivering new experiences, it's easy to get overwhelmed. We'll help you prioritize and achieve your goals.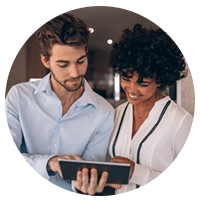 A consultative approach
Together, we'll develop a strategy to optimize your business with meaningful technology solutions so you can focus on growth.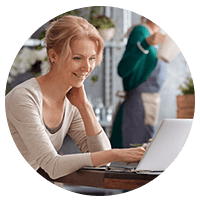 Streamlined procurement
Acquiring technology should be easy. A myInsight account unifies management and purchasing — saving you time and money.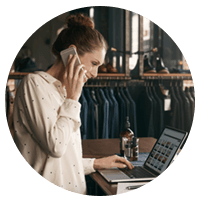 Affordable IT refresh
A limited budget shouldn't hinder innovation. Our leasing and financing plans help you upgrade technology while managing costs.
Shop top retail technology products
John Varvatos rocks retail with Insight.
See how we took a rock-and-roll brand and integrated technology to empower its workforce with customer information and the tools needed to serve shoppers better.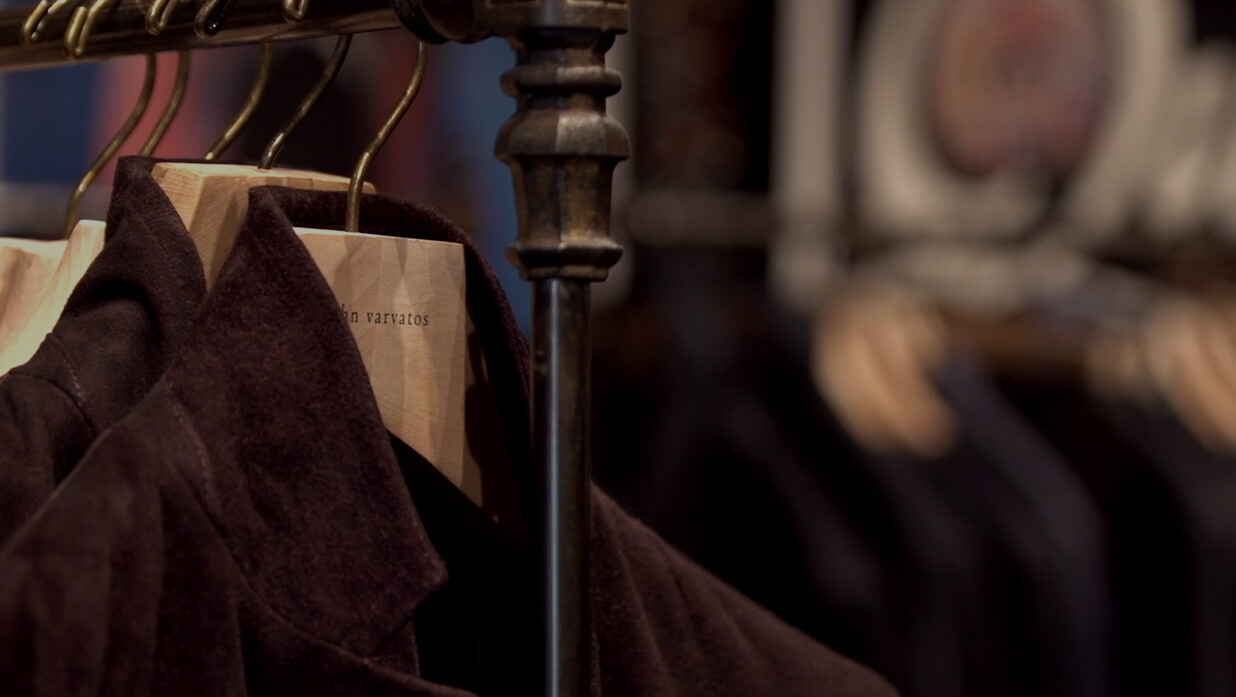 Building dynamic shopping experiences
In our ebook, discover technology and trends that help you entice customers and improve processes.