K

eeping your critical tools online and operational
Organizations must constantly navigate a complex and evolving technology landscape to stay competitive and relevant. But with change comes risk in many forms.

We'll guide your organization through change and combat uncertainty with our advanced services, technology expertise and end-to-end solutions.
In

tegrated security solutions

Your security matters. That's why it's built into the foundation of everything we do. We apply a holistic approach to securing your data, applications and infrastructure resources —helping you maintain 24/7/365 business continuity.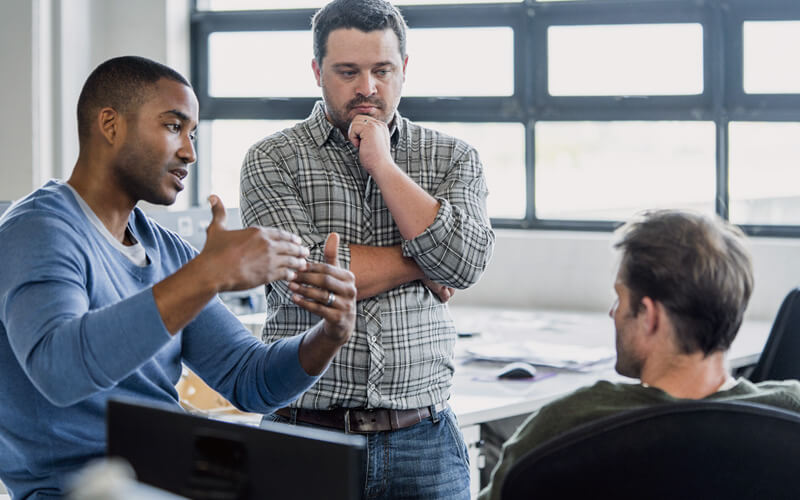 A

trusted guide on your business transformation journey

Modernizing your technology has many rewards: performance improvements, efficiency gains and business growth. But transformation is a risky endeavor if you don't have the right resources and expertise. We can help.
W

e'll lead your organization through change to ensure your next venture is cost-effective and a true driver of change. From strategy and deployment to adoption and long-term management, we can promote success with:
What does IT innovation look like in 2023?
From modernizing technology to addressing existing limitations, organizations are focused on delivering change.
Read the survey results
Meaningful outcomes for our clients
Explore our case studies and discover some of our ambitious collaborations.
I

nnovate with an industry leader.
Cisco IoT/Industry Partner of the Year
Awarded in 2021
Intel
Innovation Partner of the Year
Awarded in 2022
Microsoft Security 20/20 Winner
for Microsoft Azure Security Deployment Partner of the Year
Awarded in 2021
Microsoft Worldwide Migration to Azure Partner of the Year
Awarded in 2021
W

ith an unmatched combination of solutions expertise and delivery capabilities, we navigate complexity and drive digital transformation for top organizations across industries.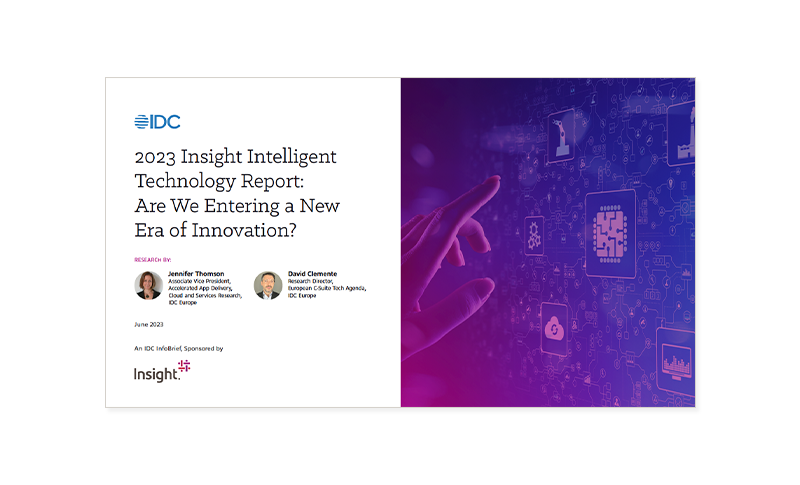 A new era of innovation
Businesses are reporting a new wave of accelerated innovation to address challenges stemming from aging technology and economic uncertainty. In the 2023 Insight Intelligent Technology™ Report, discover how businesses are investing in digital transformation to prepare for the future.
L

et's do big things together.

We'll align your business with the right technology and solutions to modernize, compete and grow. Together, let's accelerate tomorrow.