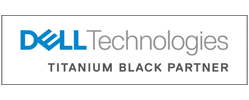 Built for virtualisation
Insight and Dell Technologies work together to transform workspaces with innovative technology that adapts to the needs of ever-growing businesses and modern workers. Take productivity to new places without compromising your data.
Explore versatile thin clients.
Experience virtualisation the cost-effective way. Dell Wyse™ thin clients allow you to do just that, with a range of reliable, secure thin clients and zero clients to choose from. And, they can integrate into any virtualised or web-based infrastructure.
Find the thin client for you.
Each Wyse thin client comes with high-performance features. Enjoy total flexibility and security with a thin client that can fit right into your current environment. Whether in the office or the cloud, choose what's right for your organisation: zero or thin client, all-in-one or mobile.
All-in-one thin clients
Get everything you need in an elegant, compact design: security, scalability and remote management. Each all-in-one thin client is malware-resistant and tailored for Citrix®, Microsoft® or VMware® applications. Features including wide monitors and crisp resolution complete the ultimate all-in-one package.
Are you seeing the real benefits?
Over the last five years, thin client technology has transformed. See how the new generation of Dell's Wyse thin clients can power your organisation – through reduced costs, improved security, simpler administration and better performance.