Accelerate transformation anywhere with PowerEdge
From entry-level to enterprise-grade innovation, Dell offers a full suite of servers for every business need. The right platform for the right workload will empower you to reach new heights. The next gen PowerEdge servers are flexible, purpose-built, and designed to perform across edge, core and multicloud.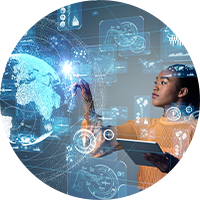 Purpose-built
Scale AI, Edge and performance anywhere. Unleash possibilities with purpose-built compute and broad accelerator support for AM/ML workloads, including all new Intel Advanced Matrix Extensions (Intel AMX).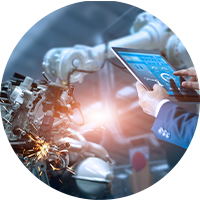 Intelligent
Autonomous computing gives
you a richer view of operations,
eliminating potential errors
and freeing up valuable
resources whilst boosting
progress towards
sustainability.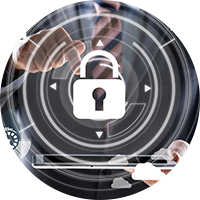 Cyber Resilient
Accelerate zero trust adoption. Reinforce security with built-in features that help provide protection, continuous monitoring, and timely mitigation, including Intel Software Guard Extensions (Intel SGX).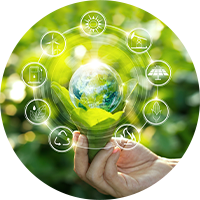 Sustainable
Lessen environmental impact
and maximise power efficient operational performance. Dedicated to higher environmental standards and driving the future of sustainable products.
PowerEdge - Cyber Resilient Infrastructure for a Zero Trust world
Combat threats with an in-depth security stance that begins with Dell PowerEdge servers, powered by Intel® Xeon® Scalable processors.
Improve efficiency with tower servers.
Now, your file storage can be easy, fast and convenient. Entry-level models of PowerEdge™ Tower Servers Powered By Intel Processors are compact — ideal for small businesses or your remote workforce. Advanced PowerEdge Tower Servers come with two-socket performance and massive storage capacity.
Gain speed with advanced rack servers.
Consolidate your data and drive applications fast with Dell PowerEdge Rack Servers. You choose what you need, from entry-level models to premium. Advanced models come with two-socket power, dense virtualisation and an optimal mix of memory, storage and processing power.
Seeking the ultimate workload efficiency? Features such as in-chassis storage, virtualisation and internal storage mix with scalable processing. The result: lightning-fast applications and room to grow.
Adapt with modular infrastructure.
Dell Modular Infrastructure blades and chassis/enclosure solutions allow you to quickly adapt to your dynamic workloads. Each server includes dedicated hosting, web serving, private clouds, analytics and data centre virtualisation.