Advanced tools for advanced care
With Adobe Acrobat&reg Sign, available from Insight, you'll empower your front-line teams to focus on what matters most: delivering better patient experiences.
A complete PDF & e-signature solution
By investing in Adobe Acrobat Sign's all-in-one digital document and e-signature solution, you'll eliminate time-consuming manual processes, reduce costs and maximize front-line efficiency.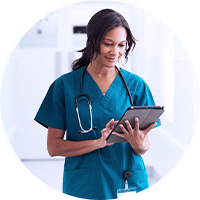 Transform your document workflows.
Automated and standardized digital document workflows help reduce errors and risks to accelerate paper-intensive processes.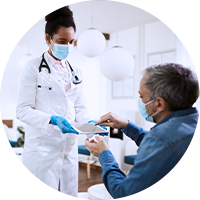 Improve patient experiences.
You'll create seamless digital experiences for your patients with features that allow you to collect e-signatures from any device.
Comply with healthcare regulations.
Leveraging HIPAA-compliant technology enables you to meet evolving healthcare regulations and protect your patient's privacy.
All-in-one features built for healthcare
With intuitive features designed to help front-line teams focus on patient care, you'll improve patient outcomes and evolve from outdated, paper-based processes to transformative digital experiences.
Adobe Acrobat Sign for healthcare
Relieve the burden of paperwork, reduce costs and dedicate more time to patient care with this intuitive solution.
Entire signing processes can be achieved in minutes.
Clinicians and administrators can sign off on decisions directly from their phone or tablet.
With integration into existing systems and apps (like Microsoft 365™, Salesforce, Workday and more), you'll enhance productivity across legal, procurement, HR and IT.
Talk with an Insight expert for a deeper look at how Acrobat Sign empowers healthcare organizations to increase clinical and administrative efficiency.