Lenovo ThinkVision
Empowering employees, enabling smart, efficient and flexible workplace.
Explore the ThinkVision family
Explore our industry-leading display solutions. Whether your priority is mobility, connectivity or crystal-clear quality – finding the right monitor helps to bring out the best results from your employees, wherever they work.
Forget the view from the corner office
The working environment looks very different these days. As more people have started working from home, average screen usage has significantly increased. Not only are people working longer hours, but their screen usage is shared between business and leisure activities.
Ensuring a comfortable, high quality display performance can boost employee productivity at work, but can also improve health and well-being.
High quality, high performance
Expect an immersive visual experience with options for 4K resolution, ultra-wide format, four side borderless screens and other innovative design features.
Our range of Lenovo ThinkVision monitors are built with industry-leading eyecare technology, with 100% of ThinkVision Monitors certified with TÜV Rheinland eyecare certificates. Focus on your work like never before, with selected monitors certified as TÜV Rheinland Eyesafe Displays and empowered by the industry-leading natural low blue light eyecare technology.
Envision a sustainable future
All ThinkVision monitors are provided with unmatched reliability, durability and sustainability.
Lenovo ThinkVision has been awarded EPEAT Gold Certification for many of our products. All newly released ThinkVision devices contain up to 85% recycled plastic resins, saving plastic from landfills. Every ThinkVision monitor is Mercury free, Arsenic free, Cd free, and has a GREENGUARD certification. Our energy-efficient screens help to lower power consumption at home and in the office. A wide range of our monitors are certified by Energy Star, helping to save electricity and reduce CO₂ emissions.
Lenovo ThinkVision innovation for the modern workforce
Specially designed for professional users, Lenovo ThinkVision monitors provide smart and innovative solutions for specific use cases. On selected models, ThinkVision monitors feature: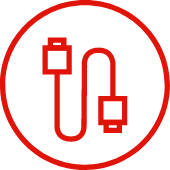 Easy connectivity
Fully functional USB-C docking monitor for convenient transfer of media, power and Internet connection between devices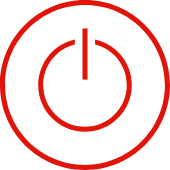 Smart Power
Intelligent function controls power distribution for charging connected USB devices easily and efficiently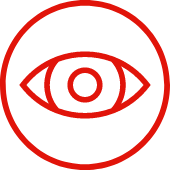 Natural Low Blue Light
Reduce harmful blue light emissions, while maintaining color and picture quality. An exclusive scope of ThinkVision monitors are certified as industry-leading TÜV Rheinland Eyesafe® display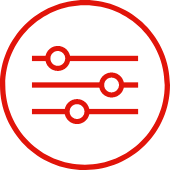 ThinkColor
Software-based solution for enabling smarter, fine-tuned performance that can be adjusted to your needs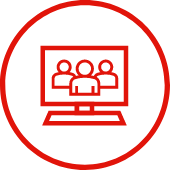 Smart VoIP
Enable teams to collaborate effectively, wherever they are, with integrated options for communication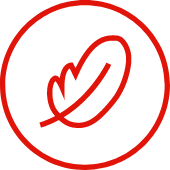 Ultra-slim and lightweight
Powerful, portable monitors enhance on-the-go productivity for flexible workers