The support you need to succeed
Insight and Lenovo are equipped to guide you to the technology solutions for your unique business. Choose from a selection of servers, storage and networking options that best fit your business and customer needs.
For education
Maximise learning opportunities. Lenovo® solutions, including desktops, notebooks and servers, deliver value and efficiency.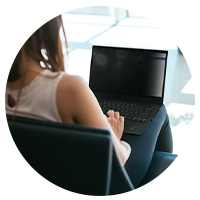 For Small & Medium Businesses
Give your small business a unique style with the compelling facade and features of Lenovo laptops.
Empower learning experiences.
Built for the classroom, Lenovo customised learning systems work for students of all levels. Meet the digital-heavy requirements of Common Core State Standards. Deliver accessibility by enabling students and teachers to access documents anytime, anywhere via the cloud.
The power to drive your business.
Lenovo wants to be a difference maker for your organisation. With our business-boosting technology, and services that will make your job easier, you can trust us to help give your business an edge.