View and protect assets in real time
Tenable® vulnerability management solutions, available from Insight, let you see and prioritize cyber exposure across your IT environment.
Powerful protection. Streamlined features.
The Tenable Cyber Exposure® platform makes it easy to locate, analyze and benchmark vulnerabilities. It prioritizes cyber risks so you can take action before they become business risks.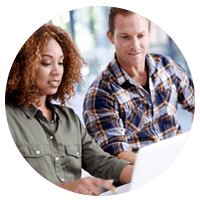 Prioritize.
Advanced analysis and risk-based exposure scoring weighs asset value, criticality, vulnerabilities and threat context — providing clear guidance about what to focus on.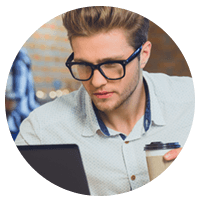 Assess.
You'll gain a thorough understanding of your organization's potential cybersecurity risks.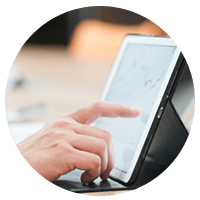 Measure.
Quantify and benchmark your exposure, compare your effectiveness against peers, identify areas of focus and optimize security investment.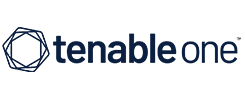 Introducing Tenable One: Exposure Management for the Modern Attack Surface
Tenable One is a continuous exposure management platform to help organizations gain visibility across the modern attack surface, focus efforts to prevent likely attacks, and accurately communicate exposure risk to support optimal business performance.

Unified cloud security posture and vulnerability management
Improve control of your cloud security program using Tenable Cloud Security. This low-impact cloud solution delivers agentless scanning, automated threat detection and risk prioritization capabilities to help safeguard your cloud environment.

Tenable Identity Exposure
Protect your Active Directory (AD) instance and eliminate potential attack paths with Tenable Identity Exposure. This fast, agentless AD security solution gives complete environment visibility to reduce risk and eliminate vulnerabilities before they're exploited.

Tenable Vulnerability Management
Understanding what vulnerabilities exist and which ones to prioritize helps you minimize risk. Tenable Vulnerability Management provides a risk-based view of your attack surface — helping you quickly identify, investigate and prioritize issues in your environment.

Tenable Security Center
For your on-premises environments, Tenable Security Center improves visibility into your security and compliance posture. The tool helps you predict potential issues and quickly identify, investigate and prioritize your most critical assets and vulnerabilities.

Tenable Attack Surface Management
Cyberattacks are increasingly sophisticated — driving risk for your external attack surface. Improve visibility into all your interconnected assets, services and applications.
With a full understanding of your digital footprint using Tenable Attack Surface Management, your teams will be able to better assess and manage risk.
Tenable Nessus
The Tenable Nessus® vulnerability assessment solution is designed to protect the modern attack surface and safeguard your organization from cyberthreats.

Tenable Nessus Professional
Cybercriminals work fast, making it tough for organizations with limited resources to keep their assets safe. Reduce risk using Nessus to proactively find and fix vulnerabilities across your constantly changing attack surface.

Tenable Nessus Expert
Protect your on-premises and cloud-based environments using Nessus Expert. You'll be able to increase visibility across your environment, so you can stay ahead of potential threats.