One winner was chosen from hundreds of submissions for each of the 3 categories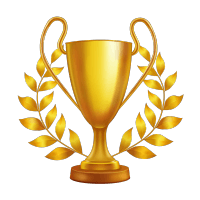 Productivity winner:
River Valley Counseling Center Holyoke, MA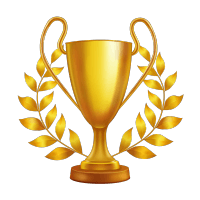 Security winner:
Lane Regional Medical Center Zachary, LA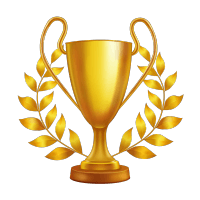 Total Cost of Ownership (TCO) winner:
Wine Warehouse Los Angeles, CA
---
Productivity winner – River Valley Counseling Center
About – River Valley Counseling Center (RVCC) is a multifaceted community-based mental health agency that has been changing lives and empowering people throughout the Pioneer Valley since 1953. The staff at RVCC includes psychiatrists, psychologists, advance practice registered nurses, nurse practitioners, licensed mental health clinicians, licensed clinical social workers, HIV/AIDS case managers, and housing advocates. RVCC offers many therapy options, including, individual, family and group counseling.
Tech Challenges – "Until recently, we were always playing catch up and scrambling just to 'make it work' which was giving us much more tasks than needed. In the past few years, we've been able to successfully weed out the issues and develop plans for success. Unfortunately, one of the obstacles is our computer infrastructure. We easily lose 25% of our productivity potential due to waiting for computers to boot, log in, open programs and more. We had several old computers even a few with the originally Vista label/license stickers."
Stay tuned for River Valley Counseling Center's $50K Intel Tech Makeover.
---
Security winner – Lane Regional Medical Center
About – Lane Regional Medical Center values community and takes pride in their role they play as caregivers. They have served as the primary healthcare resource for more than 200,000 of their neighbors located throughout Zachary and the surrounding region of Baker, Central, Clinton, Jackson, St. Francisville, New Roads and North Baton Rouge.
Tech Challenges – "LRMC, like every other healthcare organization, has suffered great financial hardship due to the COVID-19 pandemic. The mandated suspension of all in-person clinic visits and non-urgent surgical procedures has drastically reduced revenues, while the treatment of COVID-19 patients has increased expenses. By receiving this makeover prize, LRMC would make a huge step forward in the removal of Windows® 7 and its vulnerabilities. This would also free up hospital funds to spend on other IT infrastructure in dire need of upgrade or replacement. The security of patient data would be improved, and the risk of healthcare providers not being able to leverage the EHR and other technology for treating patients would be lowered."
Stay tuned for Lane Regional Medical Center's $50K Intel Tech Makeover.
---
TCO winner – Wine Warehouse
About – Wine Warehouse California Distributor of Fine Wine & Beers was founded in 1973 by brothers Jim and Bob Meyerson, who wanted to share their enthusiasm for premium quality wine. Under the leadership of 2nd generation owners, the organization continues a tradition of bringing superb products to California supported by an unsurpassed team of dedicated professionals. Wine Warehouse California Distributor of Fine Wine, Beer and Spirits was founded in trade in Southern California.
Tech Challenges – "This is an amazing contest. If we won this contest, it would allow us to upgrade many of our PCs and laptops, allowing us to reallocate more of our IT budget to server upgrades. During COVID-19 we had many remote users turn in their laptops, and only work off their iPad® devices in order to have an emergency plan for critical office workers to potentially work from home. Being able to return new laptops to the remote users would be a big moral boost for the remote workers who are out servicing restaurants and retail stores on a daily basis. Alternatively, being able to supply laptops and docking stations to the critical office workers would also allow us to have a more stable organization if and when emergencies arise."
Stay tuned Wine Warehouse's $50K Intel Tech Makeover.
The workplace makeover contest winners will be receiving best-in-class PC's powered by the Intel Evo vPro platform
Stylish, thin and light laptops designed for an amazing business experience on the Intel Evo vPro platform.
Boundary-breaking 11th Gen performance
Built-in hardware-based security
Wake from sleep in less than a second
Fast-charging, long-lasting battery
Lightning-fast connection speeds with Intel Thunderbolt 4
Premium visuals and sound quality
Nearly 3x faster Wi-Fi with Intel Wi-Fi 6 (Gig+)
Ahead in portable performance
Take a leap forward with the 11th Gen Intel® Core™ processors with Intel Iris Xe Graphics designed specifically for thin and light laptops. Boast your creativity, enjoy mainstream gaming and accomplish more with processors that power portable performance.