Surface is the answer.
You want a tablet, but you need a laptop. Microsoft Surface®, available from Insight, offers the best of both.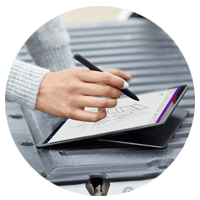 Versatile
Surface goes everywhere. And with digital pen, keyboard and touch capabilities, it does almost everything.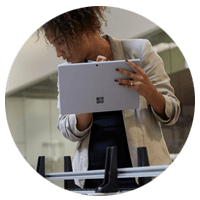 Advanced
With Windows® 10/11, you can run Office, Photoshop® and thousands of apps from the Windows Store.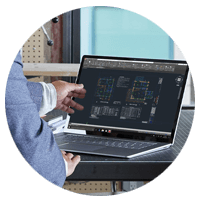 Powerful
Every Surface is powered by an Intel® Core™ processor and keeps your data safe with enterprise-class security.
The Microsoft Surface approach to repairability
Thoughtfully designed with premium craftsmanship and high-quality hardware, the latest Surface devices are easier to repair and maintain, with more replaceable components and flexible choices in service.¹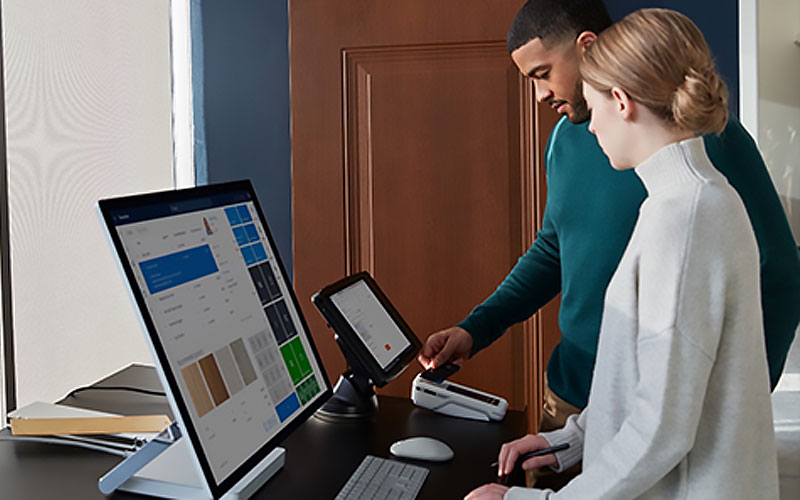 Customer choices in service
Microsoft continues to innovate its serviceable designs to get the most out of Surface devices. Customers can choose to service their devices to solve issues quickly and minimise device downtime, whether through self-repair,² trusted Microsoft on-site service, or a growing Authorised Service Provider (ASP) network.³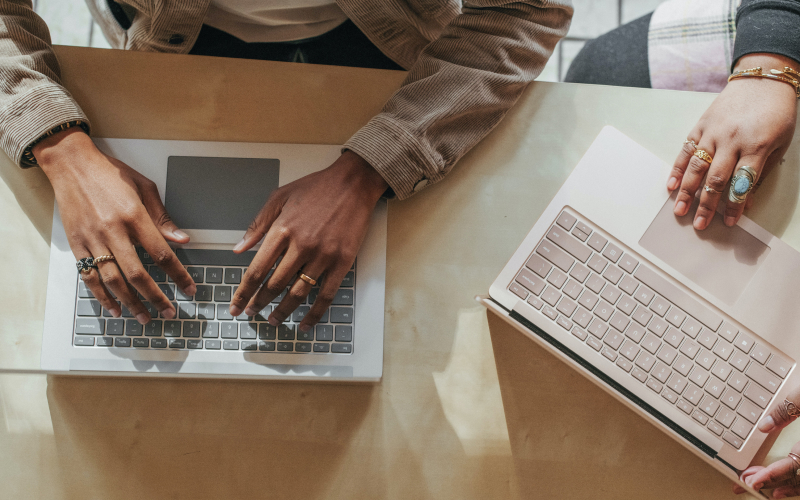 Repairable by design
The latest range of Microsoft Surface devices is easier to repair and maintain. Microsoft designs Surface devices using a "reduce, reuse, and recover" model to harness sustainability opportunities—minimising waste and maximising your return on investment.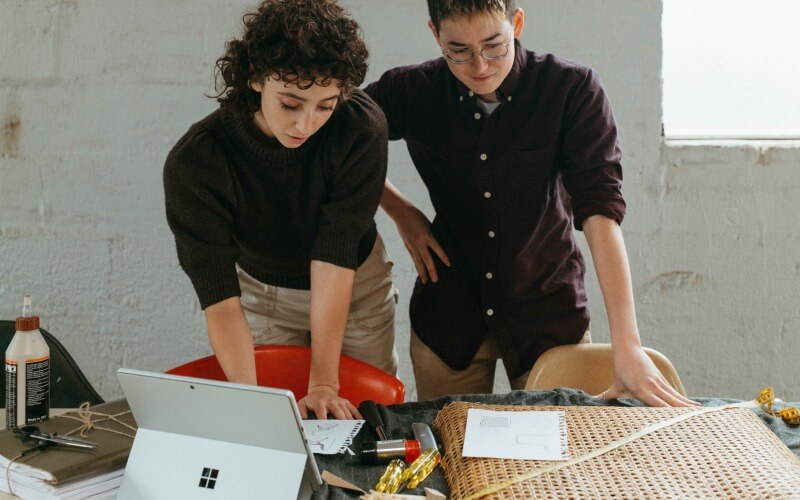 Get more out of your devices with flexible repair options
Improve your ability to maintain and repair Surface devices with replaceable components.¹ Get your devices repaired and replaced at your convenience with choices including self-repair, on-site service, or ASP repair.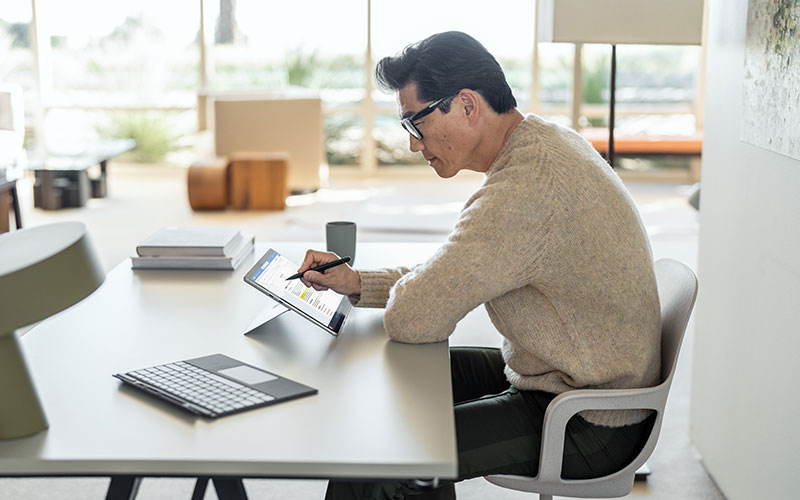 Microsoft Surface Sustainability
Take advantage of a more serviceable product line that meets rigorous Electronic Product Environmental Assessment Tool (EPEAT)⁴ eco-standards across the entire lifecycle.

2022 Surface PC Reseller Microsoft Worldwide Partner of the Year
Introducing the Surface Duo
Designed with a 360-degree hinge and two ultra-thin, high-resolution touch screens, the Surface Duo® unleashes new possibilities for how you view, handle and execute your work. Designed to help you be productive, the Surface Duo features optimized, dual-screen applications with multiple modes that let you choose how you get the job done.
Windows Autopilot for Surface
Modern workforces need modern tools. Learn how Windows® Autopilot from Insight gets devices up and running and in employee hands quickly and efficiently
Surface Hub 3 for Business
Bring hybrid teams together with a more inclusive way to meet and co-create. Empower teamwork anywhere with Surface Hub 3 for Business, a collaborative canvas and meetings device certified for Microsoft Teams.
Flexible, modular accessories enable Surface Hub 3 for Business to adapt as your space and technology needs change. Unlock unique collaboration scenarios with Portrait on the Surface Hub 3 50".
With smart rotation, seamlessly adjust the device to the orientation that's best for your meeting or collaboration needs in the moment. Screen background shown is available for download. 
Creativity at work
Get the best mix of creative flexibility and high-performance computing with the Surface Studio® 2. The 28-inch PixelSense display offers true-to-life color with touch-screen functionality. And NVIDIA® GeForce® graphics provide the ultimate visual experience.
Powered by an Intel® Core™ i7 processor and solid-state hard drive, the Surface Studio 2 enables fast, robust performance. Whether you're editing 4K video, using 3D modeling software or rendering huge files, even the most intensive, professional-grade software runs smoothly.
Ignite your productivity.
The HoloLens 2 self-contained holographic computer is powered by mixed reality and Artificial Intelligence (AI) — and available exclusively from Insight. It will help you deliver engaging training and collaboration through an augmented reality headset.
The immersive experience captivates audiences through hands-on training experiences, engaging meetings and more. A wide field of view, detailed images and an ergonomic fit allow wearers to move comfortably.
Your familiar desktop on any Surface device
Windows 10/11 provides a direct connection to everything you need to do your work. No matter the Surface device, Windows 10 gives you access to all of your desktop apps, so you can take your work and productivity with you wherever you go.
Advance your Windows experience
Elevate your experience. You can tailor your Windows® 10/11 environment with a range of tools and add-ons such as docks, mice, keyboards, headsets and more.

Microsoft accessories can enhance your productivity and streamline your communication, no matter where you choose to work. You'll find a range of accessories designed for Microsoft® products conveniently available from Insight.
Ready to add Surface to your organisation's arsenal?
We can help you select, deploy and maintain your Surface assets.
¹Availability of replaceable components and service options may vary by product, by market, and over time. See Microsoft Service Guides at microsoft.com/download/100440.
²Components are replaceable on site by a skilled technician using Microsoft tools and following a Microsoft Service Guide. Opening or repairing your device can present various risks, such as electric shock, device damage, fire and personal injury risks, and other hazards. Use caution if undertaking do-it-yourself repairs. Furthermore, any resulting damage caused will not be covered under Microsoft's Limited Hardware Warranty or a protection plan. See Microsoft Service Guides at microsoft.com/download/100440.
³For more information, see aka.ms/SurfaceBizASPs.
⁴For more information, see epeat.net.