Mobile. Reliable. Versatile.
Insight and Panasonic provide reliable, flexible and dependable solutions that help create,
capture and deliver information, driving better outcomes for organizations of all sizes.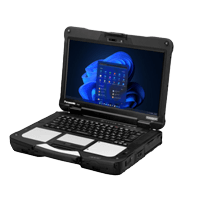 Rugged mobility
Panasonic Toughbook® and Toughpad®
mobile tablets and computers provide rugged
and dependable performance.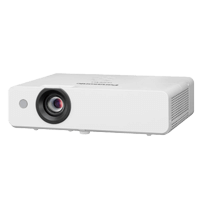 Projection solutions
Panasonic offers versatile displays with 4K,
indoor/outdoor, interactive, portable and
large-venue projection video.
Panasonic public safety solutions
Public safety requires agility and adaptability to ensure community safety — and Panasonic solutions are built for the specific needs of your agency.
With a wide range of products that includes rugged laptops, tablets, software applications, vehicle systems and more, you'll enhance your situational awareness and efficiency.
TOUGHBOOK mobile devices
The efficient, secure TOUGHBOOK® 33 cuts costs by simplifying operations that would otherwise use multiple devices. See why multiple Morganton departments trust Panasonic TOUGHBOOK devices and the Public Sector Bundle service package.
TOUGHBOOK eCitation Solution
The rugged, hand-held TOUGHBOOK N1 provides the capabilities you need for efficient, effective policing. You'll unlock real-time access to critical information to process parking violations, traffic stops and accidents.
The one-stop-shop for all your tactical needs
The Panasonic TOUGHBOOK portfolio is equipped for even the most challenging environments. The fully rugged TOUGHBOOK N1 Tactical is designed to provide military personnel with better situational awareness and connectivity in the field.
And, with a daylight-readable display, 20-hour swappable battery and Android® OS, it simplifies your technology ecosystem so you can focus on what matters most: your missions.
Flexible technology in the field
Field service professionals need tough, flexible laptops that withstand the rigors of their daily work while still delivering reliable performance. That's why Panasonic created the TOUGHBOOK 55 rugged modular laptop.
With a sleek, compact design that weighs less than competitor devices, it delivers uncompromising power thanks to its 6th Generation Intel® Core™ processor and Windows® 10 Pro operating system.
Durability meets flexibility
With eight modular areas, the TOUGHBOOK 40 is adaptable for any situation. Expansion packs — including a barcode reader, optical drives, authentication readers, storage and batteries — level up your device to meet your exact needs.
Plus, top performance specifications, from 64GB of RAM and up to 3TB of storage, combined with MIL-STD-810H and IP66 design ensure a long life of service.