Fast and agile converged solutions
Experience advanced Software-Defined Infrastructure (SDI) and converged solutions from Insight and Lenovo.
Simple is better.
Transform your data center. Lenovo® purpose-built systems incorporate servers, storage and networking in one flexible and scalable system, managed as a single entity. You no longer have to spend days or weeks setting up your system — managing ThinkAgile® Integrated Systems is straightforward and efficient.
Lenovo Converged HX series
Converged HX Series appliances integrate Nutanix™ software onto highly reliable and scalable Lenovo servers. Any Lenovo appliance comes fully integrated, tested and configured. Dramatically accelerate your time to market and reduce infrastructure maintenance and costs.
Raise your data center to new heights.
Networking software from Lenovo brings intelligence, interoperability and ease of use to your data center network. And, Lenovo software solutions ensure your network runs smart, smooth and secure.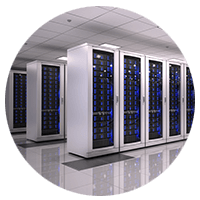 Simplified infrastructure
Streamline efficiency so that your data center disappears into the background rather than demanding significant time and resources.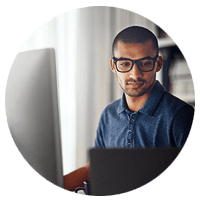 Greater reliability
For the third year in a row, Lenovo servers achieved the No. 1 reliability rating of all x86 servers worldwide.1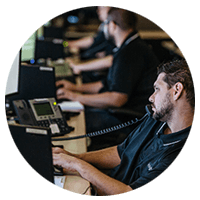 Service and support
Lenovo provides professional service offerings spanning consulting, implementation and training.
Scale smoothly and efficiently.
Lenovo ThinkAgile Integrated Appliances are designed to help you scale as you grow. Built with powerful and highly reliable Lenovo servers, these appliances include industry-leading capabilities from partners such as Nutanix, VMware, Cloudian, DataCore and Nexenta.
These appliances ship fully tested and configured, and all ThinkAgile appliances are backed by world-class Lenovo services and support.
1ITIC 2015-2015 Global Server Hardware and OS Reliability Survey.