Get more done.
From improving workflow to guaranteeing security and compliance, to improving patient outcomes, you need healthcare solutions that support your organizational goals.
Responsive, innovative technology from Insight and Lenovo provides cost-effective ways of meeting your point-of-care needs.
Secure, mobile, rugged
Insight and Lenovo recognize technology is part of the patient care experience. That's why we focus on security, compliance, performance, durability, collaboration and innovation, equipping you for a superior experience.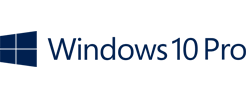 Featuring Windows 10 Pro
Microsoft® Windows® 10 Pro simplifies healthcare professionals' daily tasks. A Power BI function streamlines data management, and Power Map functionality lets staff compare hospital data to public health statistics. Syncing apps across devices is a breeze too.
Powerful and convertible
The Lenovo® ThinkPad® X1 Tablet provides the mobility of a tablet with the performance of a notebook in a single, powerful device. It's available with 3–D imaging capability and a removable hard drive to keep your data secure.
Recognizably different
The IdeaPad® Miix 700 is a lightweight tablet with a powerful processor. It's also a lightning-fast laptop with detachable keyboard. Easily convert between modes using the distinctive watchband hinge.
Portable and adaptable
The ThinkPad X1 Yoga™ delivers flexible functionality and reliable security in a 2-in-1. This allows providers to focus on delivering higher-quality care without sacrificing power for versatility.
Four flexible modes allow you to use the device to work, present, create or connect. And it comes with a dockable, rechargeable stylus for easy handwriting and note taking.