Total mobility, everywhere connectivity
Accomplish more from anywhere with the latest mobility solutions powered by 7th and 8th Gen Intel® Core™ processors and the Intel vPro™ platform.
Refresh your productivity.
Latest Generation Intel Core vPro processors unlock the full potential of your Windows® 10 PC migration. See how an upgrade can boost worker efficiency and security.
Invest in your future.
The combination of an Intel PC refresh and a Windows 10 migration helps organizations of all sizes save time and money. You'll reduce maintenance costs and defeat cybersecurity threats. Plus, improved collaboration and multitasking features will help you do more — anytime, anywhere.
Top Intel 11th Gen devices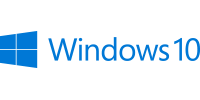 Better together
Experience greater productivity, enhanced user experiences and increased performance with Intel Core processors and Microsoft® Windows 10. Together, Intel and Windows 10 streamline device operations with advanced features such as Cortana®, instant wake and battery saver.
Windows Hello® lets you log in with a simple look, and Windows Defender helps you maintain security. Video creation and sharing are vivid and stunning, offering fast speeds with DirectX® 12. Get an optimal computing experience.
Smarter conferencing, smarter collaboration
Now you can have effective meetings that don't start with calls to IT — thanks to an extensible platform that works with existing tools to transform your meeting spaces. The Intel Unite® solution powers productive and secure collaboration.
Never struggle with connectivity again. Simply share content to room displays and other devices on your organization's network. With Intel Unite, you can meet the unique needs of each meeting space and customize guest access and integrated controls.
High-performance portability
Seamlessly go from games to presentations and back again. You'll get the performance of a laptop and the versatility of a tablet with 2-in-1 devices from Insight and Intel — so you're always ready for whatever's next.
The ultimate business-class upgrade
Your productivity, creativity and entertainment will never be the same again. Notebooks powered by Intel Core processors include:
Built-in security
Great performance
Blazing-fast responsiveness
Long battery life
Try devices before you buy.
Insight's Battle Pack lets you find out for yourself which devices deliver the competitive advantage you've been looking for. Test-drive Intel-powered notebooks, tablets and 2-in-1s — without the upfront cost.