 Transform how students learn
Insight and Intel deliver industry expertise and modern learning devices to enhance classroom settings.
Inspire and engage with technology.
To help students learn how to change the world, they first need world-class education technology — the kind you get from Insight and Intel.
We offer a range of devices. Whether you need the power of a PC, the mobility of a tablet or a mix of both, you'll gain access to the latest professional learning and teaching tools — so you can teach even more effectively.
Create a thriving learning environment.
With Insight and Intel, you'll get classroom technology that empowers exploration for your students.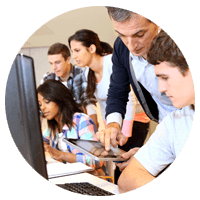 Powerful
Kick learning up a notch with improved multitasking, quicker devices and a familiar work environment.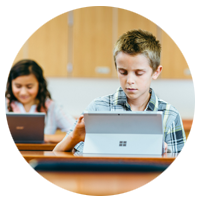 Secure
Ensure your students' safety with our secure PC platform and closely integrated hardware and software.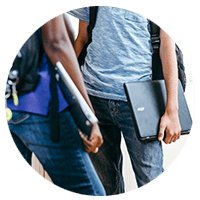 Manageable
From a single hub, you can manage Windows®, iOS® and Android devices — and provision and deploy applications.
Intel powers student potential.
True learning goes beyond textbooks and lectures. See how Intel Unite® real-time collaboration software connects students with content and their peers. .
Drive student success.
A robust infrastructure and the right devices for all of your needs enable learning from anywhere.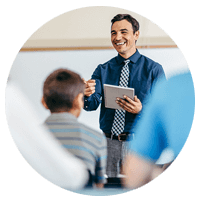 Networking
Ensure continued speed, security and dependability on your campus network.

Shop networking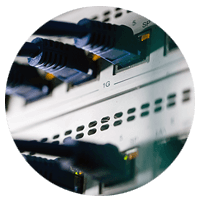 Servers
Accelerate performance with servers finely tuned to your educational organization.

Shop servers
Empower collaboration.
When helping today's students develop skills for tomorrow's workforce, deep learning, modern technology and collaboration are key. Intel Unite delivers simple and wireless screen sharing, powerful projectors and interactive whiteboards.