Data storage solutions
Accelerate your data capabilities with scalable storage performance from Insight and IBM.
Big data needs big storage.
Your competitive advantage depends on big data and the insights you can glean from it. In order to collect the amount of data necessary to propel your business forward, you need an expansive and secure storage environment.
IBM® data storage systems can house massive data sets, accelerate workloads, protect your data and help you capitalize on a hybrid cloud. From all-flash storage to hybrid and Software-Defined Storage (SDS), Insight offers various IBM storage options to meet your needs.
High performance in any environment
The right storage arrays can help you build a solid foundation to keep your data available and secure.
Hybrid cloud
With flexible configurations for both flash and SDS, IBM is uniquely capable of helping your business architect, build and deliver hybrid cloud storage solutions.
Converged infrastructure
IBM VersaStack™ converged infrastructure joins Cisco® compute and networking with IBM storage servers to increase agility and reduce total cost of ownership.
Virtual environments
With IBM Spectrum Virtualize™ technology, you can control all of your storage systems across mixed environments and vendors through a single interface.
Move fast with flash.
For consistent performance, all-flash storage is the way to go. Surpass your high-efficiency storage requirements with affordable, industry-leading flash storage technology.
IBM flash storage is engineered to meet and exceed the needs of most modern workloads. Featuring ultralow latency, powerful endurance and mission-critical reliability, IBM flash systems accelerate and optimize multicloud environments.
Get the greatest flexibility.
If digital transformation is your goal, IBM software-defined storage may suit your requirements best. SDS is easily scalable, providing your business with an agile, operations-friendly infrastructure to support data growth and multicloud agility.
With high-performance storage from IBM, you can:
Grow at your own pace.
Optimize big data analytics.
Enable block storage.
Reduce bottlenecks.
Hybrid storage for mixed workloads
For a range of varying workloads, hybrid storage arrays offer the best compromise between price and functionality. With a tailored storage configuration from IBM, you can control costs while delivering high-performance data storage exactly when and where you need it.
We'll help you optimize your mix of storage media to achieve high efficiency at a cost that's right for you. And, for your most critical workloads, you can ensure reliable, high-speed performance by moving the most frequently used data to your highest-speed devices.
Enterprisewide data sharing
Enable greater collaboration across your enterprise by connecting your servers and storage systems with intelligent Storage Area Network (SAN) switches, directors and routers. IBM SAN products provide reliable, high-performance fiber channel connectivity.
The broad range of SAN offerings to support your virtualization, cloud and big data needs includes:
Enterprise SAN directors
Midrange SAN switches
Entry-level SAN switches
Extension switches

Featured blog
IBM FlashSystems: A better way to protect and manage complex data
Discover the IBM FlashSystem family — a range of high-performance solutions that simplify enterprise hybrid cloud storage and security at a lower cost.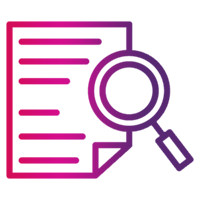 Featured product article
4 benefits of IBM FlashSystem storage solutions
As storage solutions evolve to tackle today's biggest challenges, the IBM FlashSystem family has been upgraded to handle everything from data encryption to hybrid cloud capabilities.