Cloud infrastructure automation for operations, security, networking & more
Manage and protect
sensitive data.
Secure and store sensitive data while encrypting it to the storage backend of your choice. Passwords, certificates and API keys are only programmatically generated once accessed, reducing the risk of information breaches because they don't exist until they're read.
Connect and secure any service.
HashiCorp gives you the means to manage any service, infrastructure and cloud solution with automative, service-based networking. With it, you can centrally control data planes, enable visibility into the health status of your services and provide real-time directories of all running services.
Deploy and manage
applications.
Empower your organization to deploy legacy, batch and containerized applications from the same infrastructure. Hashicorp harbors flexibility when it comes to device and system management by allowing developers to use declarative infrastructure as code for launching applications.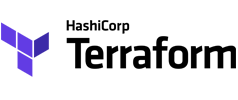 HashiCorp Terraform
Transform your IT infrastructure with Terraform® — a tool designed for building and changing your infrastructure efficiently and safely. Terraform can work with your existing providers as well as your custom, in-house solutions.
Operators are now able to move quicker, increase productivity and reduce human error with this automated tooling system. Find out how you can manage multicloud infrastructures at any scale.

HashiCorp Vault
Protection is key when it comes to business. Protect your assets, tokens, passwords, certificates, encryption keys and all other sensitive data with Hashicorp Vault™. The Vault approach is to have low-trust in public cloud networks and enforce security by identity authentication. Vault supports private data centers and public clouds as well as a vast range of endpoint systems, including databases, cloud platforms, messaging queues, SSH and more.

2020 HashiCorp Americas Investment Partner of the Year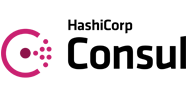 HashiCorp Consul
Consul® is a multicloud service networking platform designed to connect and secure any service across platforms on public or private clouds. Its zero-trust network implemented by identity-based security policies make securing your data and networks easy. The Consul approach includes:
Centralized registry to locate any service
Services discovered and connected with centralized policies
Network automated in service of applications
Zero-trust network enforced by identity-based security policies
Consul delivers service-based networking for dynamic infrastructures.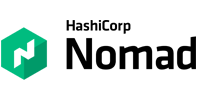 HashiCorp Nomad
Orchestrate greatness with HashiCorp Nomad™. Nomad allows for simple, flexible and production-grade work that lets you deploy, manage and scale any application — legacy or batch jobs. With Nomad, you can manage a pool of infrastructure, including microservices, docker containers, batch workloads and legacy application, entirely on your own.