 Acronis enterprise data protection
Protect and secure with advanced backup and recovery solutions from Insight and Acronis.
Scalable and affordable data protection
Acronis provides protection and recovery solutions in any setting — for your desktop, for your physical services, or for your virtual machines. Customize your solutions to accommodate any environment and advance your protection.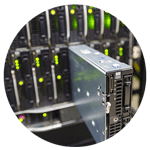 Reliable backup
Recover all of your information from a single file to an entire server seamlessly and securely with Acronis.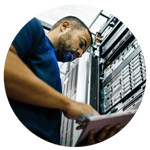 Simple setup
A single-step deployment process and an intuitive interface make it easy to start protecting your data immediately.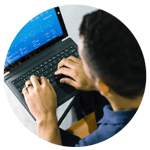 Fast recovery
It takes just minutes to get back up and running. Save time by streamlining IT tasks and shift resources to higher priorities.
Centrally managed backup software
Back up your data locally, in the cloud, or recover it in just three clicks. Acronis® Backup provides safe and simple backup protection, with advanced encryption options. And a single web-based console reduces IT workload.
Solutions for every level of protection
Modernize your backup.
IT environments are becoming increasingly more complex — but that doesn't mean your data backup has to. In this datasheet, see how Acronis offers a fast, comprehensive solution. A unified web console and customization options make it simple to use.