VMware Carbon Black
Intrinsic security solutions
Broaden, deepen and extend your defenses across your enterprise with VMware Carbon Black®, available from Insight. VMware Carbon Black integrates with existing infrastructure to maximize your resources and deliver reliable security at every control point.
Getting More from Less: Simplifying endpoint secruity with a cloud-delivered platform


IT and security professionals know that the threat landscape is dynamic. Every day, attackers are getting smarter and coming up with new techniques to avoid detection.
Download the report to discover how VMware's Carbon Black Cloud is consolidating and simplyfing security
Getting More from Less. Simplifying endpoint security with a cloud-delivered platform.
Complete the form below and a link to the report will be sent to your email.
Endpoint Protection for the modern enterprise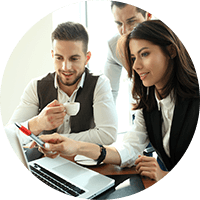 Intrinsic approach
Intrinsic security builds advanced protection into your infrastructure and across workloads, clients and applications.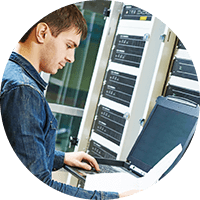 Improved security
Cloud-native endpoint protection ensures security, visibility and manageability across all devices, no corporate network connection needed.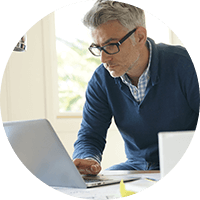 Intelligent solutions
Intelligent system hardening joins proactive behavioral analysis, empowering teams to detect and stop emerging attacks.

To better understand the benefits, costs, and risks associated with this investment, Forrester interviewed two customers with years of experience using Carbon Black Cloud. Additionally, Forrester surveyed 34 enterprise users of Carbon Black Cloud.

Download the report to discover the findings.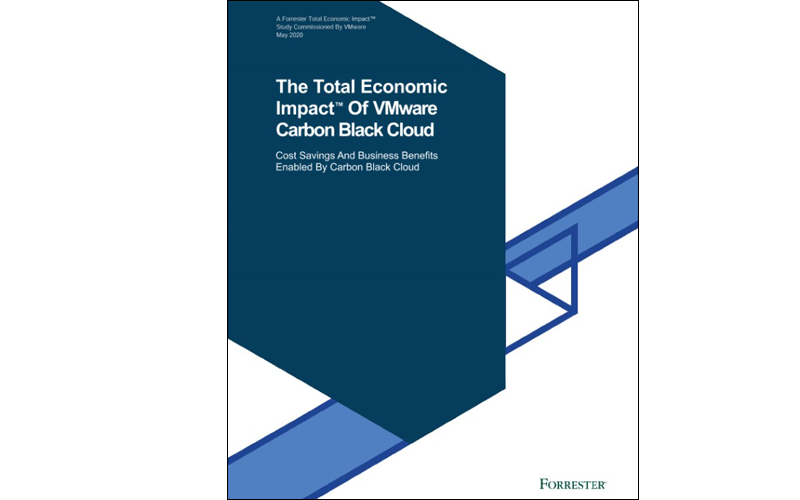 Intrinsic security: a new approach
Seven million data records are compromised each day — 56 records a second. It's time to think differently about security. Read this ebook to learn how VMware helps organizations prevent, detect and respond to threats in a whole new way.