Maximise efficiency and scale easily.
Today's modern workplace must be agile to meet evolving business challenges. Modern technologies help us efficiently adapt and scale to your business needs. By updating to Hyperconverged Infrastructure (HCI), you can: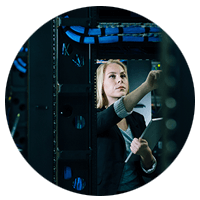 Reduce total cost of ownership.
By consolidating your organisation's data centre with hyperconverged infrastructure, you can reduce operating costs related to power, cooling and square footage.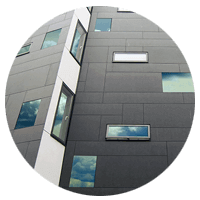 Simplify management & scale easily.
Hyperconvergence radically simplifies virtual infrastructure, accelerating deployment of new applications and services that support your business, while scaling as your requirements grow.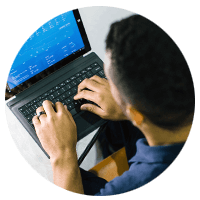 Support almost any
workload.
Using technologies such as flash storage, deduplication and hypervisors, HCI supports diverse workloads — from virtual desktops to critical line of business applications.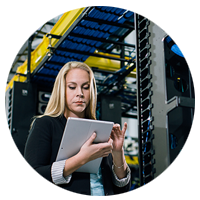 Start the Journey to your SDDC.
HCI solutions use software to define and provision compute, storage and networking services. As software defined virtual infrastructure components, these building blocks orchestrate to provide a true Software Defined Data centre (SDDC).
Experience the latest infrastructure innovation.
Take your data centre into the future with hyperconvergence, the latest innovation in infrastructure technology. Hyperconverged infrastructure combines multiple IT components into one appliance, freeing your business from outdated legacy systems and traditional infrastructure.
Hyperconvergence is a comprehensive solution, with integrated networking, servers, storage and virtualisation software. Compared to traditional and converged infrastructure, hyperconverged infrastructure typically offers the smallest physical footprint.
Adopters report efficiencies and savings.
Of the top benefits noted by HCI adopters, 37% reported reduced costs, 31% reported accelerated deployment time and 28% reported improved operational efficiency.1
How does hyperconvergence compare to other options?
HCI is transforming the ways businesses operate by simplifying the maintenance, reducing Total Cost of Ownership, and increasing IT agility without introducing additional complex products to the data centre. HCI is disrupting the traditional server and storage markets including SAN, NAS and DAS.
By moving, the storage into software, HCI solutions provide linear scale out and predictable performance upgrades.
Leveraging existing investments.
HCI deployments can typically utilise existing investments in virtualisation technologies and build on these to additionally virtualise the storage and networking layers, all managed and provisioned through familiar toolsets.
By building on these existing systems, HCI solutions can be deployed beside existing infrastructure. HCI solutions are able to be deployed in days versus weeks or months for traditional and converged systems, further improving the ability of IT to respond to changing demands.
Scale to the Cloud.
By mimicking the software defined nature of hyper-scale cloud vendors, HCI solutions bring hyper-scale technologies into your datacentre. However at times it still may make sense to strategically place certain workloads into the public cloud.
By using the same technologies on-premise and in the cloud, HCI solutions simplify the process to create a true hybrid cloud platform that brings the best of both worlds to your organisation.
Build or Buy?
HCI platforms are available from multiple vendors, and range from turn-key appliances that self-configure and re-balance clusters automatically, through to certified hardware components that allow IT administrators the ultimate control in tweaking the hardware to their requirements..
Each solution has different advantages, Insight's Solutions Consultants can provide independent advice to your organisation on which solution best suits your goals.
We partner with top
hyperconvergence providers.
Insight proudly partners with the leading vendors in hyperconvergence. This allows us to offer you the ability to meet business demands while overcoming operational challenges.
Leverage end-to-end expertise.
From the initial assessment of your requirements to strategy, deployment and operations, we'll help you modernise your infrastructure.
1 Lowe, S.D., David, D.M. and Green, J. (June 2016). 2016 State of Hyperconverged Infrastructure. ActualTech Media, in partnership with SimpliVity.