Simplify complexity
Every year, 55% of Australian SMBs are targets for cyberattacks1. Rapid transition to remote work in 2020 left them even more vulnerable to hacking. Attempting to shore up security, 78% of organisations use more than 50 security products2, which can actually have the opposite effect of introducing more vulnerabilities.
Microsoft 365 E5 offers advanced Identity and Threat Protection and Information Protection and Compliance, to secure your organisation's IT estate.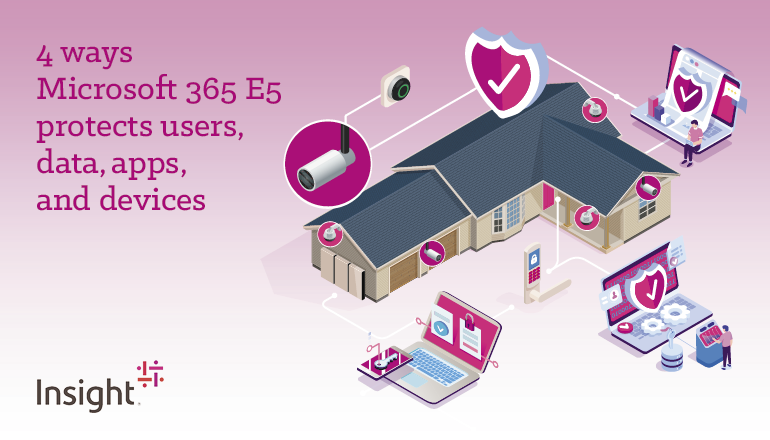 4 Ways Microsoft 365 E5 protects users, data, apps and devices
— Securing your users data, apps and devices with Microsoft 365 E5 is as simple as securing a home - and just as critical.
Read the infographic
Key Security features of Microsoft 365 E5
Azure Active Directory Premium
Enhance security, simplify access, and set smart policies with a single identity platform
Microsoft Defender for Office 365
Detect potential vulnerabilities for identities, automate responses to suspicious actions
Azure Information Protection P2
Control and secure emails, documents and sensitive data shared outside your company
Advanced Compliance
Assess compliance risks intelligently, protect sensitive data
Microsoft Cloud App Security
Control cloud data identify and combat cyberthreats
Microsoft Defender for Identity
Help security teams protect on-premises identities, prioritise threats
Insight and Cromwell: Bringing people and information together
When this Australia-based property firm acquired a new business in Europe, they found themselves with duplicate technology and a need for more rigorous, streamlined identity management.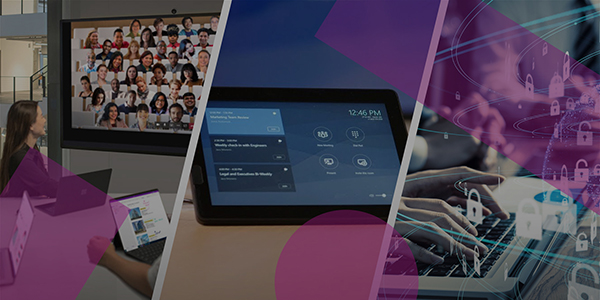 Hybrid Work Webinar Series: Reimagining the hybrid office experience with Teams and M365
— Learn how the recent developments in Microsoft modern work technology can help equip your organisation to maximise the value of your technology investment
Watch on-demand
Looking to grow your knowledge?
Insight has a range of content to keep you informed about current IT topics and notable trends.
Why Insight for Microsoft?
As Microsoft's largest global partner, we help your employees collaborate and create securely while protecting your organisation. Insight has dedicated product, licensing and cloud enablement specialists to customise the support from migration to administrative support.
Microsoft Gold Partner

A Microsoft Gold partner with 15+ Gold & Silver competencies

Global Partner

A Microsoft First way for security

Specialists in key areas

Product, licensing and cloud specialists

Customised help for every step

Migration, implementation, administrative support