The most productive devices on the planet
You want a tablet, but you need a laptop. Microsoft Surface offers the best of both. There's no limit to what you can achieve.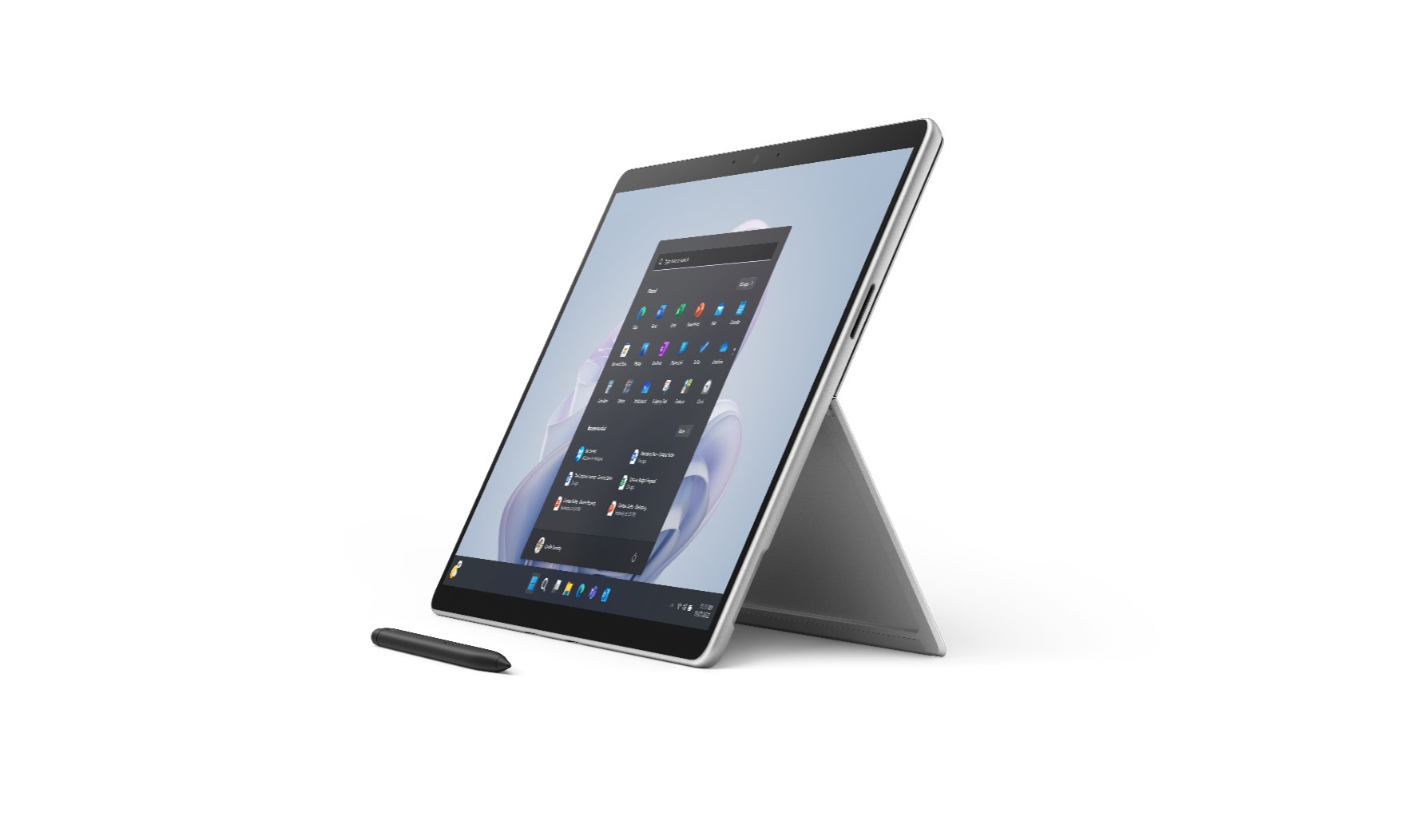 Surface Pro 9 gives you the tablet flexibility you want and the laptop performance and battery life² you need to move through your day — all in one ultra-portable device.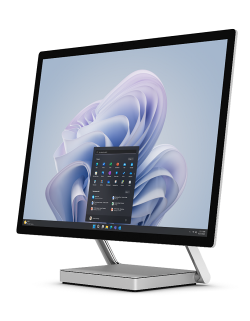 Dive into creativity and productivity at any angle with the most versatile 28" PixelSense™ touchscreen all-in-one.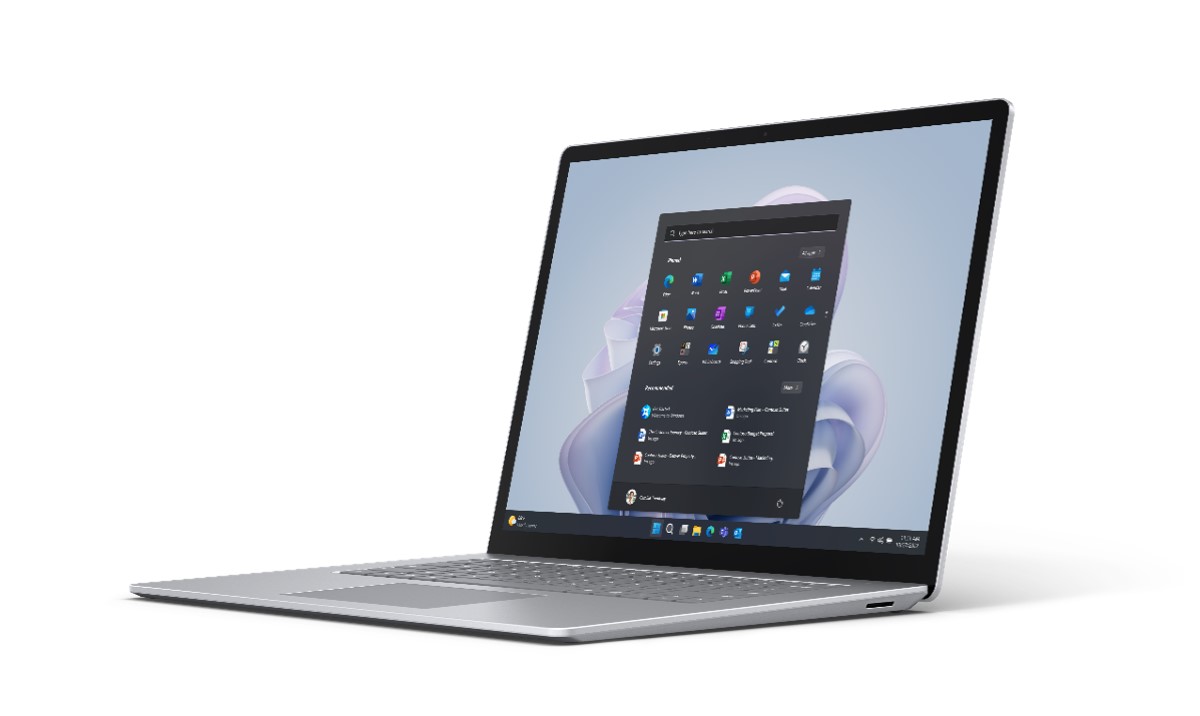 Get multitasking speed with 12th Gen Intel® Core™ processors built on the Intel® Evo™ platform, long-lasting battery, and your choice of size and colour in a sleek and beautiful touchscreen laptop design.¹,
Surface is the answer.
You want a tablet, but you need a laptop. Microsoft Surface®, available from Insight, offers the best of both.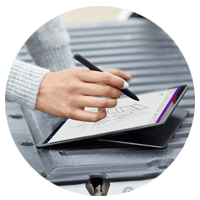 Versatile
Surface goes everywhere. And with digital pen, keyboard and touch capabilities, it does almost everything.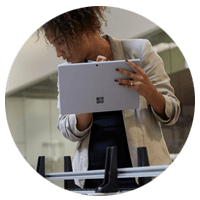 Advanced
With Windows® 10, you can run Office, Photoshop® and thousands of apps from the Windows Store.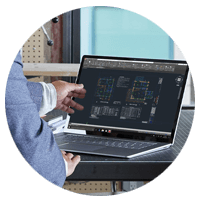 Powerful
Every Surface is powered by an Intel® Core™ processor and keeps your data safe with enterprise-class security.
The Microsoft Surface approach to repairability
Thoughtfully designed with premium craftsmanship and high-quality hardware, the latest Surface devices are easier to repair and maintain, with more replaceable components and flexible choices in service.¹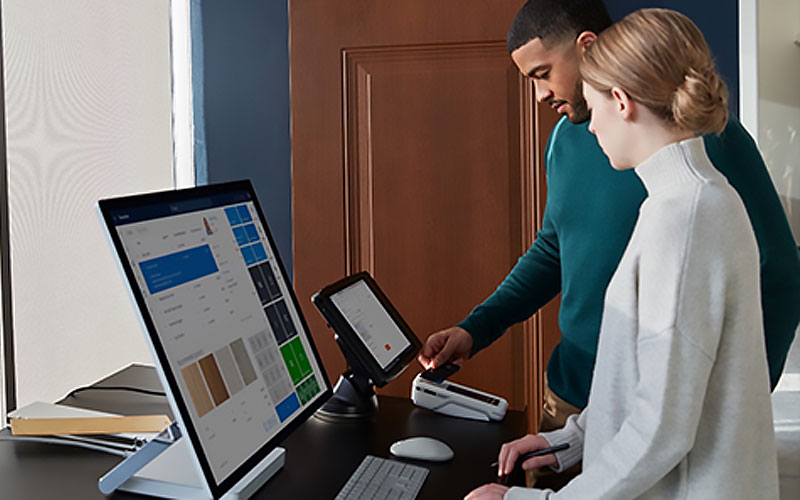 Customer choices in service
Microsoft continues to innovate its serviceable designs to get the most out of Surface devices. Customers can choose to service their devices to solve issues quickly and minimise device downtime, whether through self-repair,² trusted Microsoft on-site service, or a growing Authorised Service Provider (ASP) network.³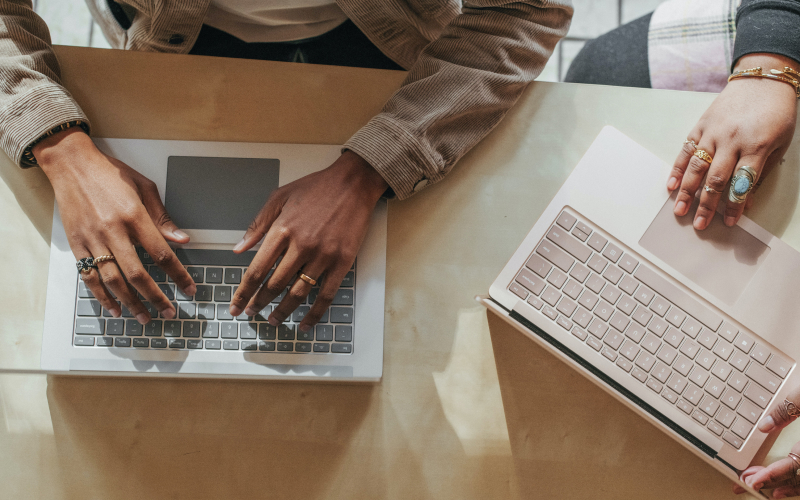 Repairable by design
The latest range of Microsoft Surface devices is easier to repair and maintain. Microsoft designs Surface devices using a "reduce, reuse, and recover" model to harness sustainability opportunities—minimising waste and maximising your return on investment.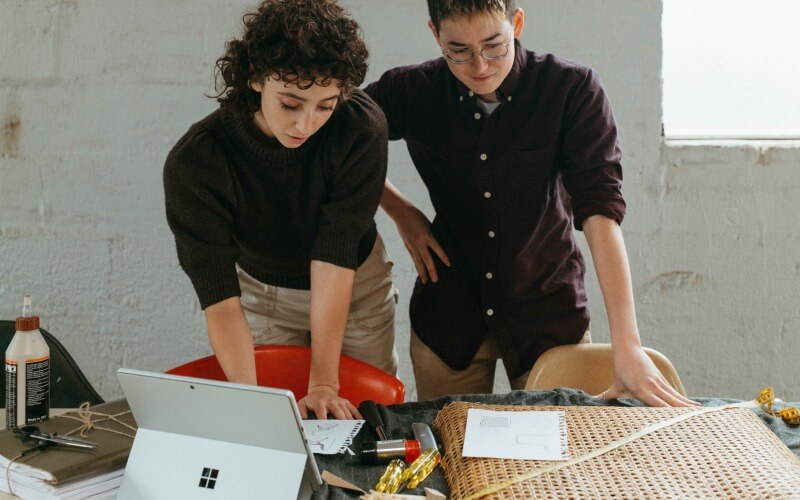 Get more out of your devices with flexible repair options
Improve your ability to maintain and repair Surface devices with replaceable components.¹ Get your devices repaired and replaced at your convenience with choices including self-repair, on-site service, or ASP repair.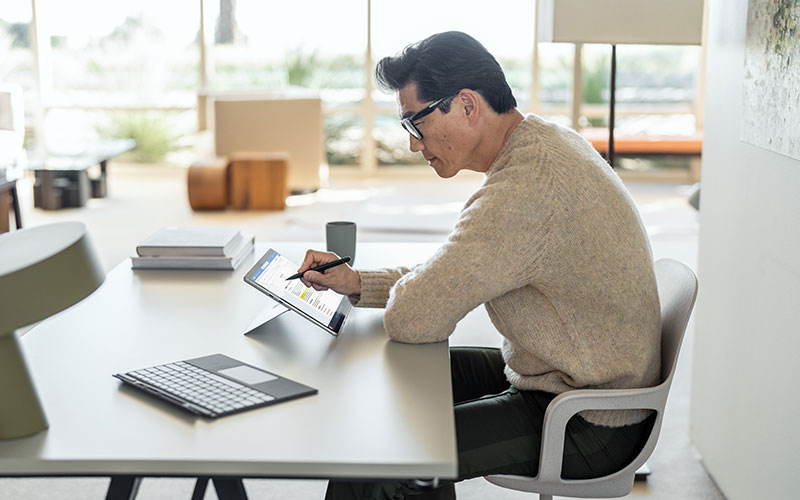 Microsoft Surface Sustainability
Take advantage of a more serviceable product line that meets rigorous Electronic Product Environmental Assessment Tool (EPEAT)⁴ eco-standards across the entire lifecycle.
Unlock the power of the group.
The Surface Hub® 2 is designed to advance the way people work together naturally. It's optimised for teammates who want to connect, co-create and work in sync with others, regardless of geographic location.
From Windows® and Office 365® to Microsoft® Whiteboard and Microsoft Teams™, the Surface Hub 2 brings together the Microsoft collaboration tools you use every day. Connect your team across any distance and empower workers to share ideas on a canvas as big as their imagination.
Creativity at work
Get the best mix of creative flexibility and high-performance computing with the Surface Studio® 2. The 28-inch PixelSense display offers true-to-life color with touch-screen functionality. And NVIDIA® GeForce® graphics provide the ultimate visual experience.
Powered by an Intel® Core™ i7 processor and solid-state hard drive, the Surface Studio 2 enables fast, robust performance. Whether you're editing 4K video, using 3D modeling software or rendering huge files, even the most intensive, professional-grade software runs smoothly.
Your familiar desktop on any Surface device
Windows 10 provides a direct connection to everything you need to do your work. No matter the Surface device, Windows 10 gives you access to all of your desktop apps, so you can take your work and productivity with you wherever you go.
Ready to add Surface to your organisation's arsenal?
We can help you select, deploy and maintain your Surface assets.