 Microsoft Teams
Work like your team is in one room — from collaborative sessions to large broadcasts to dialing in to a conference using your phone.
Embrace a communication hub.
Part of Office 365®, available from Insight, Microsoft Teams™ centralises all aspects of team collaboration — including conversations, apps, projects and content — in a single platform.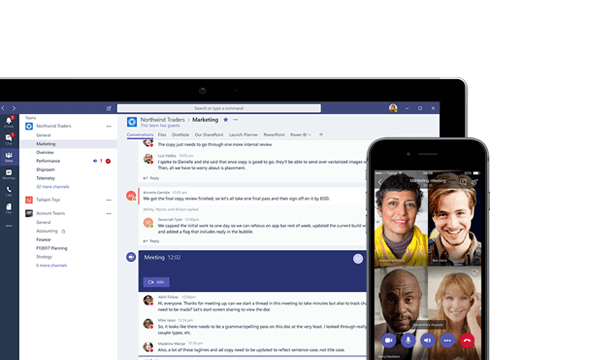 Connect
It's easy to chat or call with online meetings, meeting spaces, live broadcasts, audio conferencing and more.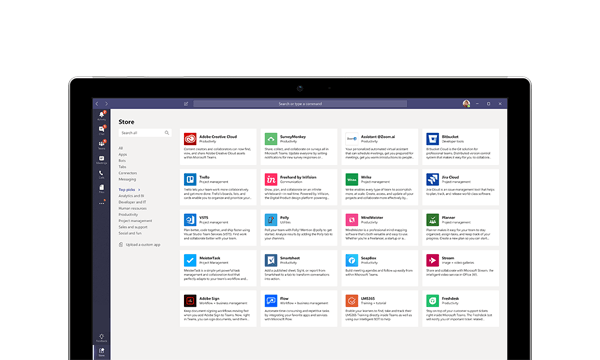 Cultivate
Tailor Microsoft Teams to your particular environment to enable fast, seamless communications and teamwork.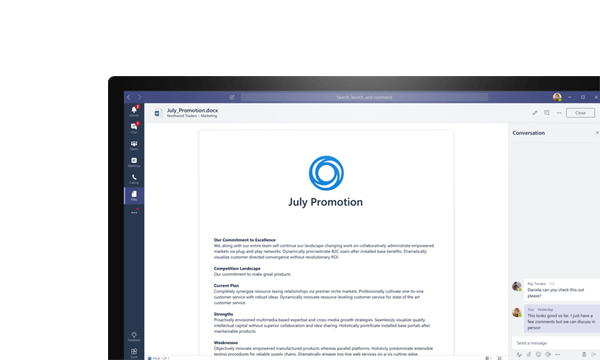 Contribute
Participate with others on your team through shared Word, PowerPoint®, Excel, OneNote® and other software files.
Do more with Teams
The Microsoft Cloud is built for the new world of work and with 145 million daily active users, Teams has become the new front end. Listen to this on demand webinar and explore:
Native Teams in Windows 11
New updates and features including; Spotlight, Emoji's, Improved sharing, over 700 SAAS apps, managing cameras and meetings.
The reinforcing circuit between Teams, Powerapps, Powerautomate and Dynamics 365 to build a new class of collaborative apps.
Integrated voice and video
As your mobile workforce grows, your legacy voice and video collaboration systems may not be able to keep up. Calling in Teams provides the features you need to deliver seamless, collaborative experiences for employees, business partners and customers.

Empowering great teamwork
Feel like you're all together, regardless of physical location. Microsoft Teams™ provides a central communication platform that can help you drive engaging meetings, large broadcasts, audio conferencing and more. Even better, it syncs with the rest of Office 365 for easy integration and security.
UWA: A single platform for identity, access and remote learning outcomes
UWA looked to overcome the challenges of a disparate technology environment, through an Identity and Access Management solution to remove inefficiencies and improve collaboration.