P

ropel innovation with real-time information.

In today's world, you need data about your customers, products and services in order to stay relevant. But, with rapidly changing customer behaviour, wrangling high volumes of data can seem like a constant struggle.

We'll help you leverage IoT solutions that can drive new revenue opportunities and give you a competitive edge through real-time data — all accessible on smart devices.
C

reating new opportunities in every industry

From smart products to smart cities, the IoT and intelligent edge enable companies to enrich their experiences and optimise business practices. We have experience across industries:

Manufacturing

Health and life sciences

Retail

Financial services

Hospitality

Oil and gas
W

hy Insight for IoT services?

Our broad capabilities and deep expertise make us the ideal partner to launch your IoT solution. With Insight, you get a single point of contact for the entire project lifecycle — from device procurement to managed services.
Devices & installation
Leverage our global reach, local presence and strong partner relationships to get your devices manufactured, certified, tested and installed.
Services & development
Our IoT development team has the skills to build a best-in-class application and the experience to create a relevant and actionable product.
Maintenance & support
Continuous services ensure your solutions remain operational. Our network of field technicians mobilise quickly in the event of an outage.
G

ain clarity with image analysis.

Drones and image analytics bring hard-to-reach areas closer than ever. Machine learning, artificial intelligence and edge computing work together to radically improve multiple industries.

Energy
Access solar panels and wind turbines from a distance to gather critical data.

Transportation
Inspect remote stretches of roadways and railways safely, without disturbing traffic.

Retail
Check inventory daily with a quick flyby, reducing manual labor and human error.
R

eal business results

With the most experienced consultants in the industry, we help you make the most of the IoT, from your devices to the platforms that support them.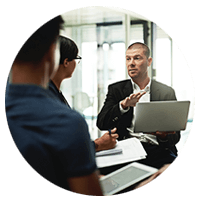 Expert guidance
Get help selecting the right hardware and smart devices to meet your needs, such as sensors, beacons, gateways and wearables.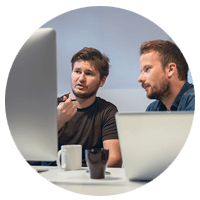 Efficient rollouts
We'll help your organization and workforce execute and implement a solid security plan, along with a physical rollout strategy.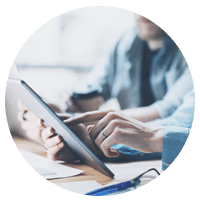 Success in the cloud
With a cloud-hosted platform, you'll drive innovation and cost savings through device management and data visualisation.
L

et's do big things together.

Innovating is the only way to stay relevant in today's uber-competitive market. Our unique approach and deep knowledge put you on the path to true innovation.