Gain access to everything.
No matter where you are, Microsoft® Exchange, available from Insight, will be there, delivering business email, calendar information and contacts to your PC, phone and browser.
Reduce complexity.
Rest easy knowing your communication data is safe with Exchange's simplified approach to high availability and disaster recovery. Complexity is reduced while sensitive, confidential information is protected.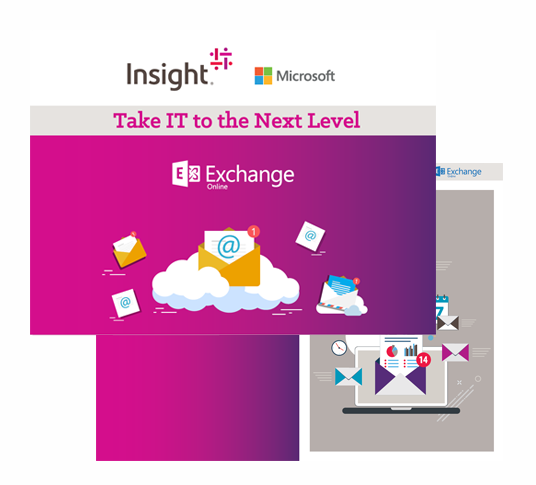 Take IT to The Next Level
Exchange Online offers simplifies maintenance, reduces costs and provides additional capabilities and flexibility. This guide examines the benefits of Exchange Online, how to get started and how to get the most out of the application.
Learn more
Why choose Exchange?
Exchange will help you take your email, calendar and contacts to the level your company needs. Get an in-depth look at Microsoft Exchange.