Redefining performance with the right tools
Transforming your procurement starts by breaking down the barriers between you, your vendors and your lines of business. Whether you want to improve your buying process, reconciliation or end-to-end lifecycle management, we have got a broad set of capabilities. Get an overview of our features below.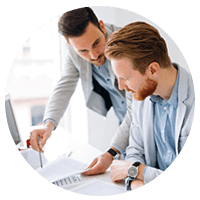 Control costs.
Reduce buying cycles and maverick spending with tailored workflows designed to help your business improve its bottom line.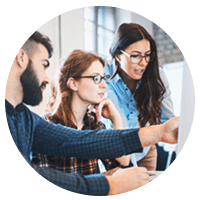 Gain visibility.
Drive greater value and eliminate pain points by understanding and analyzing a live snapshot of your purchasing activity.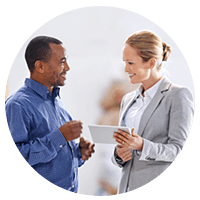 Increase efficiency.
Procurement integration options give your team a streamlined purchasing process that saves time, money and resources.
Strategic, self-service solutions
A myInsight account streamlines the purchasing of hardware, software and services by giving you a customizable and easy-to-use, web-based, e-commerce platform. Centralize all of your preferred vendors, contracts and configurations into your company standards to increase on-contract buying.
It's easy to get started. Just create an account.
Hardware procurement
Choose among thousands of hand-picked items in our online marketplace from established industry leaders or emerging technology brands. Our procurement solutions give you access to a complete line of hardware, ready to ship or expertly configured for you.
Any hardware you purchase can be incorporated into our managed services programs, providing you with additional options, such as:
Software management
We have long-standing relationships with virtually every software publisher and cloud provider — and the tools you need to access licenses and agreements easily. Our value-added services ensure success at every step, from planning and deploying to operating and refreshing.
After we've made the sale, we'll continue to work with you to evolve as you do and address your ongoing challenges with additional offerings, such as:
Growth requires a reliable and globalized supply chain.
We'll develop a supply chain that's intelligent, well-defined, globally focused and collaborative. Enable your team to make smarter procurement decisions that improve interconnectivity, flexibility and end-to-end transparency.
Boost efficiency with lifecycle management.
Achieve true cost optimization and improve your workflows with managed lifecycle services from Insight.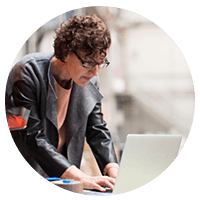 Hardware services
Gain a better way to purchase, track and manage your technology investments, from assessments to deployments and beyond.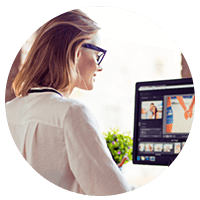 Software solutions
Maintain control of new or existing software licenses with our tools and services that help you reduce costs and achieve compliance.
Explore your financing and leasing options.
Get a comprehensive range of technology financing and leasing options that help you balance the need for new technology without budget constraints. With Insight Global Finance (IGF), you can stretch your budget dollars farther with low monthly payments — all from a single source.
Optimizing your supply chain takes Insight.
We'll help you maximize your technology resources, so you can better manage today's operations and transform the future. Connect with our specialists by completing the contact form or using one of the two options below.
Contact us to learn more.
Fill out the form below to have an Insight specialist contact you.