Optimize your business IT
Cisco offers innovative solutions to help streamline communications, boost collaboration and increase productivity.
Why Insight for Cisco?
For more than 20 years, Insight and Cisco have partnered to deliver innovative solutions. We have multiple Specializations and manage hundreds of Cisco® networks and thousands of devices for clients around the world.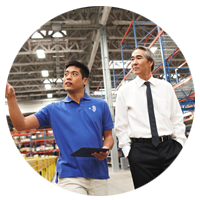 We make businesses better.
By using Insight and Cisco, businesses average 30% increased productivity and 35% improved collaboration.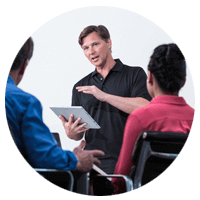 Unified communications.
Help enable comprehensive and effective collaborative experiences. Communicate flexibly and effectively.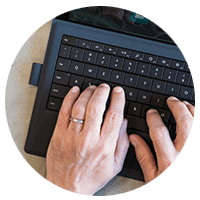 View all contracts in our portal.
Our contract management tool minimizes the risk of expiring Smart Net Total Care™ services on all Cisco hardware and software.
We're an award-winning Cisco partner.
The following awards highlight our partnership as one of the largest commercial providers of Cisco technology.
2021 SMB Canada Partner
of the Year

2019 Cisco Canada Innovator
of the Year

2019 Cisco Canada Sales Acceleration
Partner of the Year
Cisco Full Stack Observability
Full-stack observability provided by Cisco® solutions moves beyond domain monitoring into full-stack visibility, insights, and actions, transforming siloed data into actionable insights that provide shared context for your IT teams.
Explore architectures.
Insight and Cisco offer a variety of architectures to suit your specific business needs. Whether you want cloud solutions through collaboration or want to centralize your data center, you can unify your storage, networking and virtualization on one platform.
Be prepared for every threat and keep your network safe with cyberthreat defense and Cisco security solutions. Manage it all with Smart Net Total Care and experience smart services like never before.
Software solutions
Evolve your digital network with software solutions that drive your business outcomes and offer support for licensing management, deployment and more. With solutions like Cisco ONE™, you have the power to manage your own network.
Meet Meraki.
Your network operations just got simpler with the Cisco Meraki® centralized dashboard. Gain visibility into users, devices and more. Collaborate with your team using advanced communications through a secure, cloud-managed platform.
Advanced solutions for every industry
Whether you're in the classroom or in the field, Insight and Cisco have IT solutions for your industry-specific needs. Keep up with changing technology demands with solutions geared toward healthcare, education, and federal, state and local government.