Simple, smart and scalable
Insight and Cisco bring you a selection of software licensing buying programs tailored to suit your specific business needs.
Software for every architecture
With the Cisco® software portfolio, each aspect of the Cisco Software Framework comes together to support Cisco architectures. With simplicity, flexibility and value, the software portfolio provides vast solutions for every network operation.
The Cisco software portfolio includes software solutions for:
Collaboration
Security
Internet of Things (IoT)
Data and analytics
Infrastructure
We understand enterprise software.
We know software control and visibility are important to you, along with meeting your budget and maintaining your licenses and contracts. Developing frequent procurement cycles, deploying software and hardware, and spending time on compliance shouldn't affect the growth and speed of your business innovation.

That's why we've developed new software licensing models and buying programs to solve your enterprise software needs.
Software licensing models
Insight and Cisco provide the next level of licensing: innovative solutions through advanced Smart Software Licensing.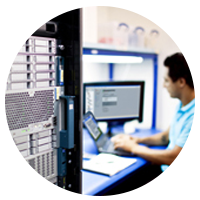 Simple
Procure, deploy and manage licenses easily. Gain a single agreement and dashboard, along with ease of compliance and fewer procurement cycles.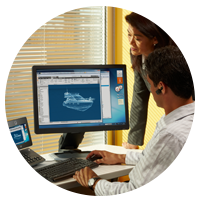 Smart
Manage effortlessly with real-time visibility into ownership and get rapid deployment of software and hardware, along with investment protection.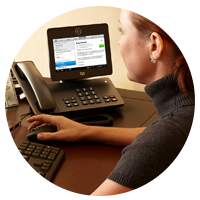 Scalable
Shift control to your users and scale across architectures and platforms, all while gaining on-demand software deployment and flexibility.
Programs designed for growth
Explore buying programs that let you consolidate all Cisco software requirements into one agreement. From pay-as-you-go and a la carte to flexible consumption and termed price protection options, you get rate guarantees, blanket support and services for every program.
With a single, cross-architecture agreement that covers enterprise networking, collaboration, data center and security, Cisco buying programs provide access to new technology and features and include proven business-centric software solutions.
Pay as you go.
The Cisco Transactional Licensing Program gives you the option to buy software when you need it, and it gives you the control to manage and purchase on your own. Only buy the specific quantities that suit your business needs, when you need them. And when you need more software licenses, it's easy to purchase them.
Track and choose.
With the Cisco Advantage Licensing Program, you can choose the quantity and combinations of software you need, then track your license consumption with visibility into completed orders. Gain access to a broad software catalog and choose the size of your investment.
Get one contract for enterprise licensing.
Experience enhanced software buying, fulfillment and management with Cisco ELA 2.0. As a single contract and term, ELA 2.0 is a multiyear agreement providing enterprise wide access to products and services. Plus, you get flexible payment options and seamless scalability.
ELA 2.0 includes features such as growth allowance and fewer updates to contracts in your current year, as well as standardized offers across collaboration, networking, security, analytics and more. Read Cisco's datasheet to explore all of the benefits ELA 2.0 has to offer.
Is Cisco right for you?

Discover which buying program works best for your business.