Secure a seamless transition.
As your business-critical data grows and workload requirements become increasingly demanding, inefficiency and downtime dull your competitive edge. If you're migrating to a new location or platform to increase agility and productivity, a comprehensive migration strategy is key to success.
We'll help you migrate to the right platform to match your needs, including cloud, on premises and hybrid cloud. Using tested methodologies, our data center migration services offer mitigation, proven expertise and no downtime.
Benefit from a next-generation infrastructure.
Legacy technology requires more space, energy and staffing resources to maintain. Migrating to modern platforms will provide scalability, flexibility and convenience.
Protect your business with the updated security measures and enhanced backup and disaster recovery new technology offers. We'll help you make the right technology decisions and achieve a smooth migration.
Make the right technology decisions.
Our team evaluates each workload and matches it to the ideal platform, optimizing performance, agility and operational efficiency.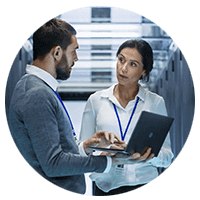 Experienced team
Our certified engineers and consultants have extensive technical expertise.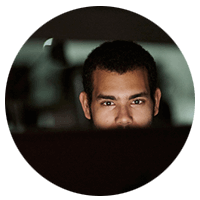 End-to-end services
Migration services include relocation and consolidation to any platform.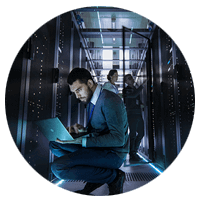 Comprehensive approach
We assess your entire infrastructure, systems, workloads and applications.
Trust a proven partner.
Migrations are complex and intricate, affecting your compute, storage and network all at the same time. Enterprises choose to work with us to avoid the numerous risks, including:
Technical incompatibilities
Data corruption and loss
Business disruption
Loss of service
We minimize downtime.
Users today expect goods and services to be available 24/7/365. Prolonged downtime can cause loss in revenue, productivity and reputation. We have the experience and expertise to minimize disruption.
The faster your environment is up and running, the quicker you see the benefits and return on investment.
Optimize your data center.
We'll help you assess, deploy and manage your next-generation infrastructure — and align your workloads with the right platform to achieve agility. Connect with our specialists by completing the contact form or using one of the two options below.
Contact us to learn more.
Fill out the form below to have an Insight specialist contact you.