Choose a smarter partner with Insight
When one school district in Arizona decided to upgrade their IT environment with Microsoft Surface they knew they needed to partner with with an expert to get the laptops into their student's hands. Learn how turning to Insight for their knowledge, expertise and partnerships helped the district attract and retain students during the pandemic.

The Emergency
Connectivity Fund
The quick shift to remote learning and distance education during the COVID-19 pandemic highlighted the connectivity gap experienced by many students across the country. In response, the FCC has made resources available through its Emergency Connectivity Fund to support the purchase of equipment and telecommunications services to meet the remote learning needs of underserved populations.
American Rescue Plan Act of 2021
Now through Sept. 30, 2024, the U.S. government is providing $122 billion additional funding to K–12 schools and $39 billion for higher education to provide connectivity to students and teachers for remote and on-site learning. The funds are allocated through the American Rescue Plan Act of 2021 to provide Wi-Fi hotspots and devices amid the challenges of the pandemic.
CARES Act
Now through Sept. 30, 2024, the U.S. government is allocating $13.2 billion additional funds to elementary and secondary schools and $14 billion to higher education institutions. The funds are made possible by the Coronavirus Aid, Relief and Economic Security (CARES) Act.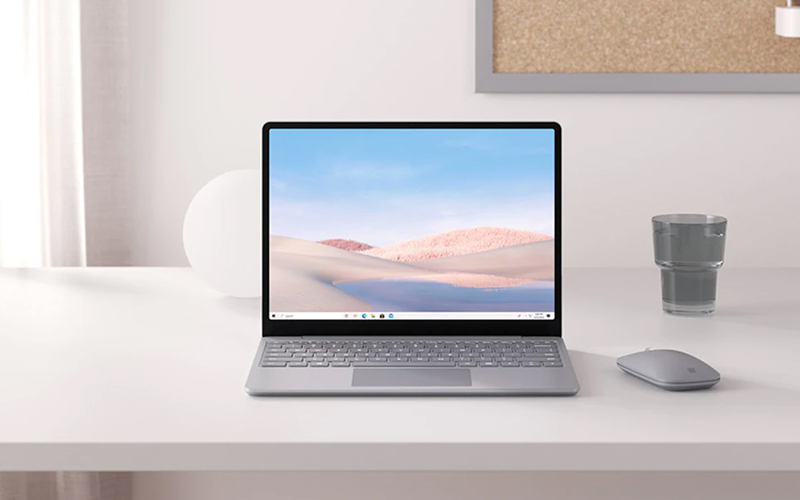 Connect and GO with Microsoft Surface Laptops.
Microsoft's Surface Laptop Go is designed for quick, easy and reliable connectivity, making it an ideal choice to support student learning wherever it takes place. With its all-day battery life, enhanced virtual meeting capabilities, full-size keyboard and built-in security features, this lightweight laptop can get students connected, engaged and ready to learn.

To discover how you can purchase Surface Laptop Go machines with Emergency Connectivity Fund resources, set up a meeting with one of our experts.
Laptops to power learning
Leverage sleek, fast and secure laptops to connect your students to the world.
Bridge the connectivity divide.
Insight and Microsoft can help you expand opportunities for student connectivity and learning.
Contact us to learn more.
Fill out the form below to have an Insight specialist contact you.