Strengthen your security posture.
Join all 50 U.S. states and the 20 largest U.S. cities and gain access to dedicated state and local government experts who provide strategic guidance and operational support to deliver solutions that suit your needs.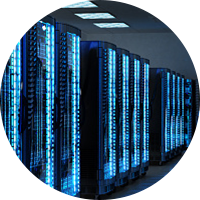 Massive savings
Consolidating with Dell Technologies solutions means avoiding the need to pay for multiple applications, keys and maintenance.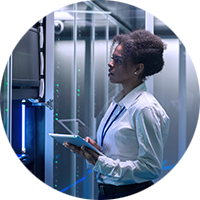 Stay ahead
The digital environment is constantly changing. Dell Technologies servers adapt as needed without slowing down service.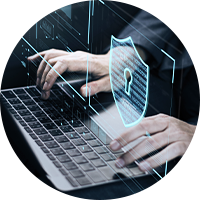 Comprehensive security
As risks continually evolve, Dell Technologies created a solution with the NIST framework in mind offering powerful security across a vast network.
The PowerEdge MX
Consolidate physical servers, significantly reduce power and cooling costs and support future processor technologies with the PowerEdge MX server from Dell Technologies. Not only does the PowerEdge server allow you to easily upgrade for ultimate scalability but it isolates potential failure for high reliability.
Meet the new Windows 11
You'll take hybrid work to the next level with the powerful combination of Windows® 11 and Dell devices. Enhanced features adapt to the way you work and maximize productivity in any location.
Powerful cybersecurity
Dell Technologies is ready to protect your end users and their important data. Whether it's state and local agency employees or students and educators using mobile devices on campus, Dell Technologies is there to mitigate digital security risks.
Unparalleled storage
Juggling multiple storage platforms can be costly and time consuming. Dell Technologies Data Protection offers one seamless environment that provides a faster, simpler and cheaper solution.
Security in higher education
Evolving technology means more potential for malicious actors to steal valuable data. Dell Technologies is ready to protect higher-education institutions while aligning with the NIST cybersecurity framework.
City of the future
Faced with a growing population and a need for increased digital services, the town of Gilbert, Arizona, turned to Dell Technologies to bring more than 250 services into the future.

A complete portfolio of Dell Technologies solutions ensured consistent, multi-layered security, turning Gilbert into a city of the future.
Transform the way you secure your environment.
With Insight, discover how Dell Technologiescan protect and store your most important information.
Let's connect
Fill out the form below to speak to an Insight expert and upgrade your environment with Dell.