Prepare for the modern workforce.
The workforce is changing. Employees want to work from anywhere, anytime and from any device. That means you're likely facing rising expectations from end users, requiring new ways for your employees to access IT support.
Insight's IT governance methodology helps you modernize your end-user support models and transform the way you deliver IT assistance, leading to faster resolution times, reduced ticket volumes and improved user satisfaction.
What is IT governance?
When you're able to leverage IT to keep the lights on while also innovating to bring to life your enterprise strategy and objectives, you've achieved governance.
With more resources than any other single service provider, Insight helps your organization leverage next-generation technology solutions to modernize your entire operation, from your end-user support models to the infrastructure that powers your business.
We're committed to your results.
Through strong program governance, focused engagement management and industry best practices, we help you achieve year-over-year, service-level improvements and reduced operating costs, while delivering an improved user experience.
How you'll run smarter
Achieving IT governance requires many moving parts. With a proven methodology, we target the right areas of your business to drive maturity, from planning to execution and ongoing improvements.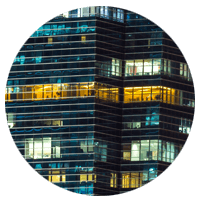 Efficient operations
Always keep the lights on with a methodology built around auditing, assessing and refining processes, using established IT frameworks.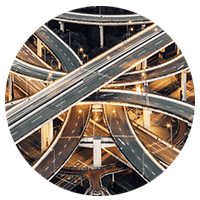 Custom road maps
Get strategic game plans to transform with self-service support and mobile, cloud-based solutions to prepare for the modern workforce.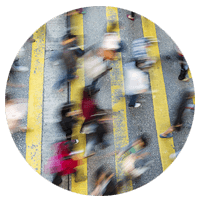 Visibility and transparency
Comprehensive reporting and analytics demonstrate performance and provide the data you need to make critical business decisions.
Powerful infrastructure innovation
The right solutions make it easy to keep pace with changing IT needs. Our Virtual Desktop Infrastructure (VDI) offerings secure your evolving workplace without sacrificing efficiency, productivity or agility.
Through our partnerships with industry-leading vendors, we create a custom infrastructure that fits your needs and budget. And, we provide end-to-end support, including assessments, recommendations, implementation, management and application licensing.
VDI allows you to:
Optimize your IT operations
Centralize your infrastructure management
Enable mobile device and bring your own device adoption
Reduce total cost of ownership
Start building your connected workforce.
We'll help you construct a comprehensive workforce management strategy so you can remain competitive and attract and retain top talent. Connect with our specialists by completing the contact form or using one of the two options below.
Contact us to learn more.
Fill out the form below to have an Insight specialist contact you.