IT support for the modern workforce
Employees expect consumer-like experiences that let them work anywhere, anytime and on any device. When technical challenges arise, end-user support needs to be just as flexible.
We'll provide hardware and software assistance that fits your team's schedule and communication preferences with our self-service, service desk and Tech Hub solutions. With next-generation support, your staff is more productive and your IT teams have increased capacity to focus on business-critical initiatives.
Which modern support option best describes your organization's needs?
Get the features you need with Insight's service desk.
24/7/365 level 1-3 support
ITIL and SLA-based service delivery
Multilingual and international service desk support
Live support available through chat or phone
Automation and self-service capabilities
Knowledge base management
On-demand dashboards and scheduled reports
Client story: Optimizing end-user support across 300 locations
As an insurance company grew its business through acquisitions, IT support disparities persisted across 300 locations where some teams had little-to-no IT help. Discover how our managed service desk improved cost controls, resolution times and more.
Empower employees with self-service options.
Some IT requests are simple — like changing a password, downloading an app or requesting a new device. But they can quickly pile up, disrupting workflows and budgets. Give end users the necessary tools to solve minor issues on their own in minutes.
Through a curated self-help portal, we'll manage knowledge base articles and training resources that help reduce ticket escalations and wait times. And your staff will have a single stop for all their IT needs — from submitting tickets and tracking requests to contacting live support.
Service desk for the anywhere workforce
For complex tickets that can't be resolved through self-service, our managed IT service desk is available via chat, phone or client portal. We offer convenient, scalable and fully certified end-user support that can be tailored to fit any budget.
Get access to technicians with a proven record.
1,000,000+ end users supported
2,000,000+ tickets handled per year
450+ service desk technicians
Gartner Magic Quadrant recognized for five consecutive years
IT

support that drives results

Our dedicated specialists will transform your business by working as an extension of your team. When you choose Insight, you'll get access to:
Service delivery manager
Your single point of contact is responsible for service level agreement assurance and continuous improvement.
Service desk agents
Each agent is trained on your processes and applications to ensure a high first call resolution rate.
Subject matter experts
For complex challenges, our agents will escalate tickets to an expert with deep knowledge of your environment.
Service desk
supervisor
A specialist defines service desk agent training requirements and oversees the team's day-to-day management.
Knowledge management, QA and training team
Agent training for technology is handled by this position, in addition to soft skills, service quality and coaching.
Actionable analytics and reporting
We'll help you maximize the value of your service desk investments by providing real-time dashboards that highlight knowledge base and live support effectiveness, first contact resolution percentages and more.
Ready to deliver amazing end-user support?
Let our team of IT experts help you create a differentiated support experience in your workplace.
Request my assessment
Tech Hub: Improving virtual support for advanced issues
How long do your remote teams wait for technical assistance? IT support that's fixed to a single location can be unsustainable for hybrid workforces, leading to poor end-user experiences, slow resolution times and unreasonable budgets.
Insight Tech Hub provides technical assistance that's available whenever and wherever work is happening. You'll improve workplace productivity and end-user satisfaction by offering direct access to level 2 technicians via scheduled virtual or in-person appointments.
Flexible choices for resolving challenges include:

Virtual, one-on-one assistance

In-person support by appointment or walk-up

Device exchange through kiosks, vending or lockers
How Tech Hub works
Tech Hub gives you the ability to deliver personalized IT support that mirrors the office experience. For advanced issues, staff can remotely connect through your organization's video collaboration tool. End users can directly schedule an appointment via Microsoft Bookings, or a service desk agent will escalate tickets.
Hardware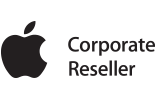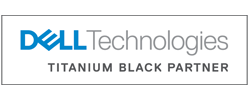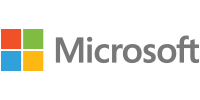 Operating systems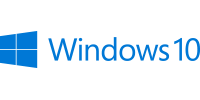 Connectivity and security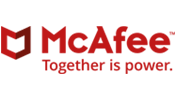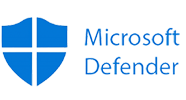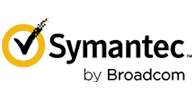 Browsers




Mobile devices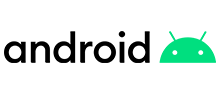 Core applications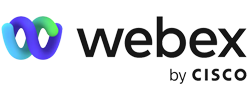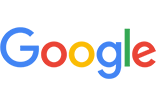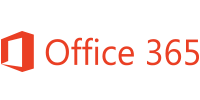 R

apid device replacement

Our dispatch add-on services help you minimize downtime when an issue can't be resolved remotely.
W

hy Insight for end-user support?

Building upon decades of experience, proven processes and comprehensive managed workplace services, we'll help you develop, implement and govern the right solutions for your business.
Device as a service
Simplify end-user management by bundling device procurement and end-to-end lifecycle services in one payment.
Learn more
Device lifecycle services
Increase IT asset management efficiency by outsourcing procurement, integration, maintenance and disposition.
Learn more
L

et's do big things together.

Innovating is the only way to stay relevant in today's uber-competitive market. Our unique approach and deep knowledge put you on the path to true innovation.