With a simple annual contract of pre-purchased support hours that are billed monthly, our services provide:
Reactive incident and request management and resolution with escalation to Microsoft
Proactive services, such as transformational roadmap development and technical workshops
Optional technical account management
Optional remote or on-site named service engineers
A trusted Microsoft Unified Support alternative
For many organizations, the Microsoft Unified Support™ model can be cost prohibitive. It can also be limiting, since Microsoft support is structured as a percentage of your enterprise agreement, which makes it difficult to get the right amount of dedicated support.
Insight's Enterprise Support Services bridge the gap with technical expertise and top-tier assistance — providing the support hours you need within your budget.
Why Insight Enterprise Support Services?
Insight has industry-leading capabilities in supply chain optimization, workplace solutions, data center transformation and application modernization. This expertise will keep operations running, foster flexible work environments and put you at the forefront of innovation.
Award-winning Microsoft partner for 25+ years
Gold Microsoft Partner and Azure Expert MSP
16 Gold & 2 Silver competencies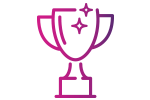 Global footprint, supporting clients in 19 countries
8,000+ managed enterprise agreements with 20,000+ agreements overall
Gartner 2021 Magic Quadrant for Managed Workplace Services for fifth consecutive year
Supported Microsoft platforms
Gain peace of mind knowing your on-premises and cloud-based Microsoft investments are in capable hands. Our services will ensure your systems are always online by providing incident management and proactive support.
✔ Enterprise Mobility and Security
✔ Microsoft Dynamics 365*
✔ Microsoft Endpoint Manager
✔ Microsoft Identity Services
✔ Microsoft Infrastructure**
✔ Windows 10 and Windows 11
* Only supported for escalation to Microsoft
** Windows Server and related services
Unified Support vs. Insight Enterprise Support
Discover how Insight's support services compare to Microsoft support — ensuring you get the support hours you need at the right price.
Features

Microsoft Unified
Support Services

Enterprise Support

Pricing
Up to 10% of Office 365 and client software annual costs and 12% of other software and online services annual cost
Annual contract billed monthly of support hours (minimum contract hours apply)
Account management
Service delivery manager technical advocate
Service delivery manager with optional add-on technical advocate
Automated proactive support
Unlimited
N/A
Proactive support (engineer-led risk assessments, planning, implementation and support engagements)
Specific number of days included
Included bi-annual transformational roadmap development and access to technical workshops. Ability to convert support hours to professional services
Reactive support problem resolution
Unlimited
Included
Online services problem resolution
Included in annual cost
Included
Initial response time
30 minutes for critical issues, 4 hours standard
30 minutes for critical issues with defined service-level objectives for response and escalate to Microsoft based on business impact
Third-tier support
Included (priority routing for all incidents)
Included with escalation to Microsoft based on service level objectives
L

et's do big things together.

Innovating is the only way to stay relevant in today's uber-competitive market. Our unique approach and deep knowledge put you on the path to true innovation.