Core virtualization capabilities
Nutanix® Acropolis delivers the capabilities you need to manage your enterprise virtualization, including automated high availability, resource scheduling, software-defined virtual networking and unlimited scalability to support clusters of all sizes.
A powerful hyperconverged solution
Leverage invisible virtualization capabilities without the need for a storage area network, and experience up to 80% lower virtualization costs.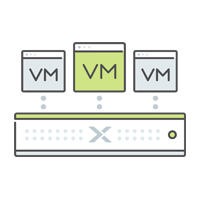 Built-in virtualization
Acropolis includes enterprise-class virtualization capabilities built into the hyperconverged infrastructure stack on all Nutanix appliances.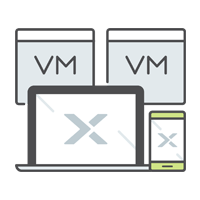 Application mobility
Acropolis App Mobility Fabric is a collection of powerful technologies that allow applications and data to move freely.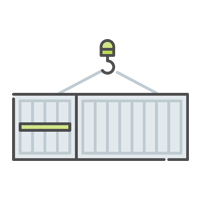 Open platform
With a native hypervisor and an open runtime environment, Acropolis gives you the opportunity to be hypervisor-agnostic.
Smooth networking operations
Visualize your network, automate common workflows, and secure the network through native services and partner integration. Open APIs enable network devices and services such as top-of-rack switches and firewalls to automatically adapt based on application lifecycle events.
Platform services
Software-defined storage services from Nutanix supports it all: virtualized applications, nonvirtualized applications, unstructured file data and containerized applications. Turn the services on and off based on application needs, powering cloudlike consumption.
Data protection & high availability
Have confidence that your business will always be up and running. Nutanix has a natively integrated solution for data protection and continuous high availability. Features such as rapid fault detection, isolation and recovery, plus an affordable range of options, meet recovery point objectives and recovery time objectives for applications.
Security in every step
Security comes first. Nutanix delivers a robust and secure cloud platform with features such as two-factor authentication and data-at-rest encryption, with a software development lifecycle that's integrated into product development.